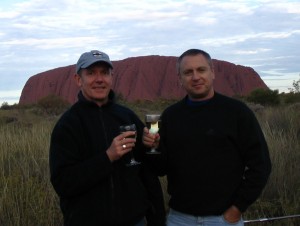 According to a major study by the Open University published today, gay couples are likely to be happier and more positive about their relationships than heterosexuals. Although the study showed that they are less likely to display affection for each other in public fearing disapproval.
The wide ranging study of over 5000 people found that simple things like, making tea in the morning and taking it up to them in bed was a much treasured act of intimacy than bold declarations of 'love'.
The study, funded by the Economic and Science Research Council, found that couples without children were generally likely to be happier than parents.
Of course with such a diverse selection of people in the study it was on the relative happiness of people within different types of relationships that the survey threw up the most interesting insights into modern day life, however.
"LGBQ participants (lesbian, gay, bisexual and queer) are more generally positive about and happier with the quality of their relationship and the relationship which they have with their partner" the research concludes.
But it added: "Public/private boundaries of 'couple display' remain fraught. Many LGBQ couples, especially the younger ones, say they would not hold hands in public for fear of reprisal."
Five secrets of success.
Always greet your partner with a kiss and a smile.
Make time for private hugs and whispered silliness.
Offer to do something that they normally do.
Watch that TV programme they like even if you don't.
Be ready to apologise.
****************************