Another Footballer Reveals He Is Gay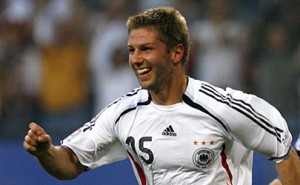 It would appear that Tom Daley announcing last month he was in a relationship with a man has had an effect on other sportsmen… well… maybe one.
Former German midfielder Thomas Hitzlsperger, who retired from the sport recently because of a knee injury, has announced in an article for German magazine Die Ziet that he is gay.
In the interview he said that the awareness of being gay was "a long and difficult process" and that "only in recent years has it dawned on me that I would prefer to live with another man".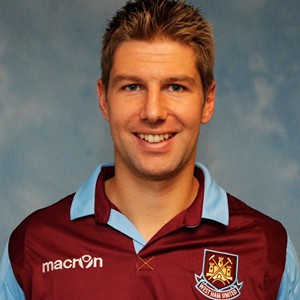 The 31 year-old moved from German super club Bayern Munich and joined Premiership side Aston Villa in 2000, since then he has also played for Everton and West Ham.
The former German International says that it was right for him to come out at the end of his career, though he admits he has 'never been ashamed' of his sexuality.
He went on to say: "In England, Italy and Germany being a homosexual is no big thing… Being gay is a topic that is 'ignored' in football and not 'a serious topic in the changing room'. Fighting spirit, passion and winning mentality are."
However he admits that the timing of his revelation is significant: "I'm coming out about my homosexuality because I want to move the discussion about homosexuality among professional sportspeople forwards,"
The former player has received twitter support from amongst others – Joey Barton and Gary Lineker, while GFSN (Gay Football Supporters Network) Chair Chris Basiurski said: "We really welcome this news, its shows that we are moving one step closer to creating that atmosphere in football where players at all levels would be able to come out should they want to, safely and free from discrimination.
"We hope that one day current players would feel able to come out and that eventually a player's sexual orientation not be a news story, but for now we wish Thomas Hitzlesperger well."