Tom Daley: It was love at first sight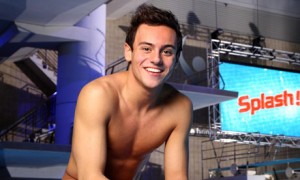 On this weekend's edition of ITV's The Jonathan Ross Show, man of the moment, Tom Daley talks about his recent revelations about his personal life.
The 19 year-old British Olympic diving star has said that it was "love at first sight" when he met his boyfriend, Hollywood screenwriter Dustin Lance Black.
The Splash! star has received a great deal of support since he announced on YouTube earlier this week that he was in a relationship with a man, and proclaimed he "… couldn't be happier." Thousands of people took to Twitter and social media to express their thoughts, with an overwhelming amount being positive about his actions.
Lucky Mr Black not only has one of the UK's best athletes as a partner but he is also a gay rights activist in the USA and has won an Oscar for his work on the movie 'Milk', about San Francisco's first openly gay politician.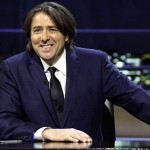 In the programme to be broadcast this Saturday night, Daley told Jonathan Ross that the couple met at an awards ceremony in LA earlier of this year: "It was love at first sight. I've never felt anything like it – and I made the first move."
"At the end of the night, we hadn't even talked, and I don't normally do this, but I wrote in his notes with my number and put 'call me' with a wink face and then I had a text in the morning and I was like 'I can't believe I just did that' and then I was like 'oh my god'."
Asked about his family's reaction to the news Daley said:  "They are all so supportive of me… but to have all the support from the public as well has just been a bonus and, honestly, it makes me smile just thinking about it."
You can see the full interview on the Jonathan Ross Show on ITV on Saturday at 10.45pm.