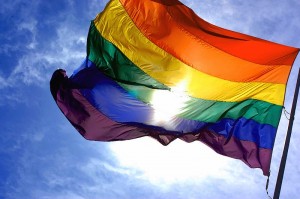 Manchester Pride launches campaign inviting the community to help shape the future of the organisation.
Manchester Pride has launched its campaign inviting the lesbian, gay, bisexual and transgender (LGBT) community of the city, and further afield, to Be Involved in decisions being made for the Big Weekend and more in 2014.

From an online survey to recruitment of volunteers and new trustees 2014 will offer more ways than ever before for those keen to make a difference to engage with the city's annual LGBT festival in its 24th year.
The online audience survey asks this year's guests to share their feedback relating to the events held in the Summer as the team begin planning for 2014.
Set to start in January are the listening groups which will take the form of a series of public consultations. This will be the community's chance to engage with trustees from Manchester Pride and their team and offer up feedback to be used when shaping the festival's future in the years to come.   Those wanting to take part can register their interest online from Monday 9th December.
For those who wish to have a deeper involvement there is an opportunity to apply to be a trustee or join the Community Collective Panel.
Manchester Pride are looking for a number of individuals who bring skills and experiences to the board.  They could have experience in business, the public sector or charities; professional skills or strong links to Greater Manchester's LGBT community be that via village businesses, community or voluntary groups.
Current trustees include Karen Richards, well known for her work with the National Transgender celebration; Sparkle, BBC Radio 3 Producer Les Pratt, and Rob Malcolmson who works for the Audit Commissions National Fraud Initiative.
A Community Collective will be created, made up of individuals representing the wider community and organisations in Greater Manchester. They will act as an advisory panel for inclusion at Manchester Pride.  Applications to join the Community Collective will be available online from Monday 6th January.
Most important to the delivery of the events of the Manchester Pride calendar are the team of over 100 volunteers.  This year the scheme is being refreshed to offer first class opportunities for all to be involved. The charity will be working with Universities and Colleges to offer further engagement and training via placement schemes.
Mark Fletcher, Director for Manchester Pride comments;  "Our BE INVOLVED campaign is a hugely important step for us to re-engage with our community and gain a real understanding of our audience."
"2014 will see a strong focus on initiatives to increase the amount of donations that Manchester Pride is able to make to LGBT and HIV projects in the region.
There's much more to Manchester Pride than the Big Weekend and, since 2003, the festival has grown to include Pride Fringe which encompasses a series of art, culture, heritage, debate, sport, music and film events celebrating the great diversity of the LGBT community.  2013 also saw the introduction of Supersonic, A Manchester Pride charity dinner event held underneath the wings of Concorde at Manchester Airport.
You can follow the charity on Twitter @manchesterpride or visit the Manchester Pride website manchesterpride.com