Dazzle him this Christmas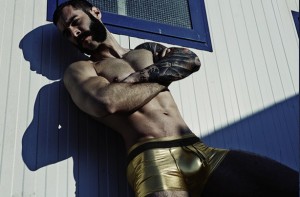 Cats can't leave catnip alone and it's the same for gay boys and their underwear… we have to indulge in buying what is sexy, new and spectacular.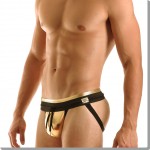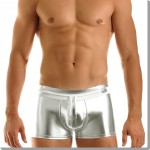 Thankfully, this winter, the people at Modus Vivendi have answered my personal prayers with a range of stunning metallic looking pants to make this Christmas shimmer like none before.
The company always produces a fantastic range of pants to suit those who just like a nice pair of briefs or trunks, to those who like to take their undies-image to the limit. Their philosophy is, when it comes to a man and his pants, it is not just a product, or just a brand; it reflects a lifestyle.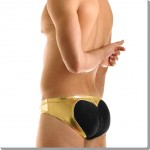 This current dazzling range looks shimmeringly hot for even the coldest of nights. It reflects the prize within so, why not wrap your special gift, in silver or gold, and present it to your partner… with the promise of more 'goodies' to follow.
Modus Vivendi's range includes men's underwear, beachwear, swimwear, homewear, sportswear and accessories.
Now's the time to get that all important superior gift or exceptional sexy 'stocking' filler                                                           https://www.bent.com/