Review – Disco, London by Stevie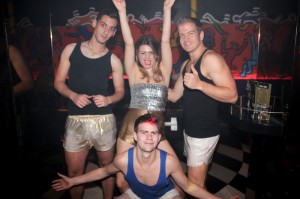 I feel I need to open this review by letting you know I am a seasoned clubber. I worked in the industry for many years and have lost many a night partying in various clubs across the globe. So it's from a place of knowledge that I say Disco, is the most slick club I have been to in my life. This is one serious outfit that means business!
We arrived at around 10.30pm and there was a queue forming at this time, so be warned and take a coat.  Even though the entry process is efficient, the eager numbers mean you're going to have to wait. 
From the moment that you walk down the staircase with your boarding card ticket, you realise that this is no ordinary club.  The Pan Am style check in for the cloakroom is really something else too. 
The doormen in the lower deck were dressed in pilot uniforms which made them seem all in good spirits, as I have found that the doormen in most London venues are often as pretentious as the door hosts!  There is certainly no fear of that at Disco!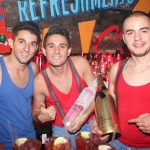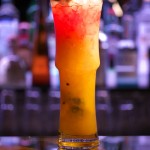 The club is one room and it is as you would expect a disco to be – the tables are a mixture of vinyl records or cassette tapes.  With the obligatory mirror balls and iconic film stars that adorn the ladies and gents rest rooms, you can tell a lot of thought has gone in to making this an experience you will not forget.
There is an extensive drinks list here and although we did not have this particular drink, the mirror ball cocktail is visual piece of theatre and well worth an investment!
The rest of the club operates with an equal level of care. The bar staff are plentiful and speedy – there's no three-deep queue here, which is nicely unexpected given the numbers through the door. Your empty glass will sit for less than five minutes before it is swept away.  Even the toilet attendants are great fun.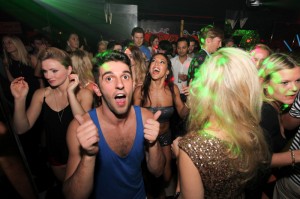 It's hard to think of anything negative to say about Disco, every aspect of our evening was perfect and more – you really feel special in this place and we can't stop raving on about it!
Disco  13 Kingly Court, London, W1B 5PW        Tel: 020 7299 1222