Surrogacy – So You Want A Child?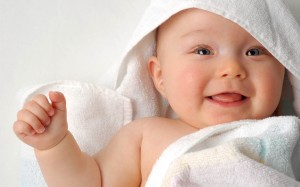 With an increasing number of married couples as well as same sex couples and single people turning to surrogacy as a means of becoming parents it is important to be knowledgeable about the subject.
Surrogacy is an arrangement whereby a woman carries and gives birth to a child for a couple or a single person.
In the UK surrogacy is legal but commercial surrogacy is not. Commercial surrogacy, advertising for a surrogate, is illegal. Neither are you allowed to pay for a surrogate in the UK. Reasonable expenses deemed to be payment for any medication or vitamins required during the pregnancy, maternity wear, reimbursement for loss of earnings and travel are all acceptable, as are any other expenses related to the pregnancy.  A multiple birth would also incur extra cost.
Other costs to consider are legal and clinic fees. Surrogacy is not enforceable by law so specialist legal advice is a must before considering surrogacy. Clinic fees vary depending on the chosen clinic and the course of treatment required. How many attempts may be necessary and whether it is an IVF procedure or insemination must be taken into account.
The two types of surrogacy are Traditional and Gestational. Traditional surrogacy is where the surrogate mother uses her own eggs to produce a child for the intended parent/s and is the genetic mother. Gestational is where the intended , also referred to as social parent/s, provide the eggs, sperm or sometimes an embryo to be used,  or these may be provided by a donor, in this instance the surrogate is not the genetic mother.
Surrogacy in another country may seem an easier option and indeed there is an international surrogacy agreement that can be put into place to cover this, but foreign surrogacy can be more complicated. Legal issues can arise in relation to a child's nationality status, rights over immigration and payment of anything other than reasonable expenses as a result of the pregnancy. There is also the added stress of needing a surrogacy agreement that not only complies with the laws of the country where the surrogacy is taking place but the UK as well.
Legally in accordance with the Human Fertilisation & Embryology Act 2008, the birth mother of a surrogacy arrangement is always considered the legal mother. This is until such time as a Parental Order is granted by the court with the necessary agreement of both the surrogate and if she is married or is in a civil relationship her partner, who, at the time of birth is also considered the legal parent even if there is a biological father. In the instance of the surrogate being unmarried the biological father is considered the legal parent at birth.
After the birth, in order to become a legal parent, a Parental Order which confirms full parental rights on the intended parent/s and terminates those of the surrogate and her husband or partner, needs to be applied for. These orders can only be granted by a court. A new birth certificate with the intended parent's names on will be issued once the order has been granted.
Parental Orders are designed especially for surrogacy and provide an alternative to adoption. Again it is necessary to take specialist legal advice as the criteria that needs to be satisfied before a Parental Order can be applied for is strict and knowing, before embarking on the surrogacy route that you are entitled to apply for a Parental Order is important.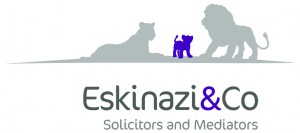 It is not only the legal and medical issues surrounding surrogacy that are important, the emotional ones are as well. The more prepared you are physically, emotionally and legally the easier your transition into taking on the responsibilities of being a parent should be.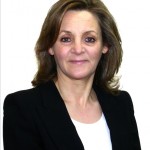 Susan Eskinazi is a family lawyer at Eskinazi & Co, London, a firm with specialist knowledge of all aspects of family law. They have successfully represented people throughout London, Greater London and the surrounding areas since January 1998 when the firm was established.