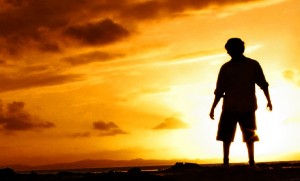 A stirring, controversial and unexpected opening to a year commemorating the centenary of the Great War, the world premiere of a new British musical from Phil Willmott…
A dark sequel to Peter Pan reuniting J. M. Barrie's characters as young adults on the eve of the First World War.
How has their extraordinary childhood equipped them for reality?
And how much does the child we were inform the adult we become?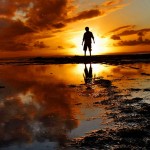 Peter Pan was the Harry Potter of the golden age of Edwardian children's literature. Tickets to Barrie's play and copies of the book sold in huge quantities with hardly a nursery in the Empire left untouched by the phenomenon. But when those children grew to adulthood, the world they encountered was a far cry from the utopia of Never Never Land.  How did exposure to J. M. Barrie's masterpiece equip an army of frightened young men to deal with the horrors of trench warfare…and the complexities of grown up relationships?
The culture clash between the enchantment of childhood fantasy and real life provides a rich vein for humour and drama as this original story explores the hopes and dreams of one particular young officer on the eve of battle with a copy of Peter Pan in his pocket. As sleep begins to blur his dreams and reality, fact and fiction become entangled and he finds himself central to one final "awfully big adventure" with the grown-up Wendy, John, Michael and Tinker Bell.
Lost Boy, opens at the Finborough Theatre where it will now play for two weeks, premiering on New Year's Eve Tuesday, 31st December 2013 before moving on to Charing Cross Theatre for a further five week run, opening on Monday, 13th January 2014