UNION J – "LOVING YOU IS EASY'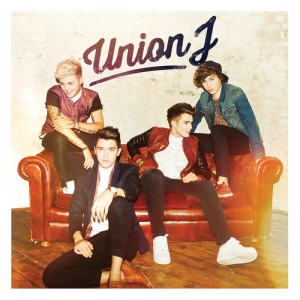 Pop heartthrobs Union J will release their new single 'Loving You Is Easy',  penned by R&B heavyweight Jason Derulo, on 29th December. The track is taken from their top 10 self-titled album 'Union J' which is out now. The band are also about to embark on their first ever UK headline tour.
Band member Jaymi Hensley said : "This song is about how it sometimes feels like you're never going to meet the right person, but when you do it's the greatest feeling in the world. Jason Derulo is such an inspiration to us and we're so pleased to record this single and are looking forward to writing new material with him once we come off tour"
Jaymi (23), who wasn't slow at declaring his own homosexuality said he came out when he was 14: "I came out to my friends and family when I was 14. Everyone on The X Factor knew I was gay. I came out during the middle of the series in a newspaper interview. It was easy."
In a recent interview with Metro he continued being positive about being gay when he also expressed his opinion that 'times have changed'. He said:  "Look at the One Direction fan fiction – they're fantasising about One Direction having gay affairs with each other. Times have changed. I haven't read it but it sounds hilarious. Girls are fantasising about them being gay when they're not; in the past, the situation was completely opposite."
Continuing, he said: "Me coming out has had no negative effect on our band at all. I'm now in a place where you can call me whatever, it doesn't annoy me but I will stick up for people. Don't let people give you s*** – that's what I stand for. Don't let people bully you."
Like some of their pop counterparts, Union J were brought together by X Factor. Jaymi Hensley, Josh Cuthbert and JJ Hamblett were Triple J before the show made the brilliant decision to add George Shelley, giving us Union J.
Since their time on the show it has been non-stop for the boys… as well as the chart success with their debut single 'Carry You' they are about to embark on their very own headline UK tour.