Travel – Plastered in Paris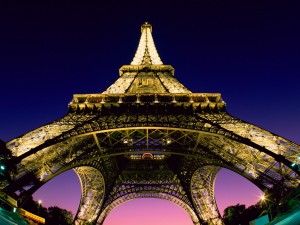 Adrian Gillan gets Gallic, and perhaps just a teeny bit phallic, in the glorious French capital.
The French capital truly reeks of romance. Moreover, rest assured, few places on earth can be gayer than the roads of the intimate Marais and neon-lit Les Halles districts just north of Notre Dames.
And there's obviously no faster, greener or easier way of getting here than via Eurostar, taking you – plus your generously proportioned baggage – from the centre of London direct to the centre of Paris, and your hotel, is just over two hours! What is more, just showing your Eurostar ticket also grants 2-for-1 entry into some of the French capital's most popular museums and galleries!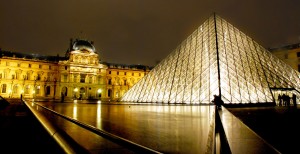 Sights
After exploring Notre Dame Cathedral – plus revolutionary hub, La Conciergerie, stain-glassed Ste-Chapelle, the Pont-Neuf and Hôtel de Ville – stroll the Quai de Louvre, along the banks of the River Seine, past the Musée du Louvre (pop in to give the Mona Lisa a quick smile), with its modern Pyramide entrance, and through the Jardin des Tuileries to the Place de la Concorde, to gaze up the Champs-Élysées towards the Arc de Triomphe and beyond.
Cross the Pont de la Concorde onto the Left Bank, to take in the Musée d'Orsay, Musée Rodin and Les Invalides (Napoleon's Tomb) – and so onwards to, and up, the Eiffel Tower for ultimate vistas; before crossing the Pont d'lena to gaze back at said Tower from the Trocadéro.
Then jump the famous Métro to Pigalle to see the Moulin Rouge windmill façade and ascend the hill up to neo-Bohemian artist-brimming Montmartre for great views out over the city from the Basilique du Sacré Coeur.
Also check out the views from the more modern Tour Montparnasse south of centre; plus don't miss the Opéra Garnier, tube-clad Centre Pompidou and Musée Picasso back in the middle; not to mention expansive, leafy Bois de Boulogne out west.
You should definitely try to catch a world-class classical music concert at either the historic art deco Salle Pleyel, near the Arc de Triumph; or at the buzzing, modern, state-of-the-art Cité de la Musique complex, just north east of centre.
Scene
One can scarce scratch the surface of Paris' gay scene in a mere weekend, but here's good to start…
Peckish already? L'Amazonial (3 rue Ste-Opportune;) is a huge gay-dominated restaurant with great food and flamboyant, tad variable, service, stretched to the limit at weekends.
The Banana Café (13 rue de la Ferronnerie;) is perhaps a smidgeon overrated and straight-laced. You couldn't say that about Spyce (23 rue Ste Croix de la Bretonnerie;), a small space where a lot of people cram in for an intense musical buzz.
Okawa (40 rue Vieille du Temple) is one of Paris' more ambient gay haunts, newly revamped – good for chats or romance. And the Open Café (17 Rue des Archives;) is one of the largest and most airy meeting points in town, sprawling out onto its corner pavements.
For some serious man-on-man action, Paris has a wide range of men-only bars with evocative titles like Steel Club (23 rue de Penthièvre;) and Le Bunker (150 rue St Maur;).
For more innocent clubbing pleasures? Queen (102 avenue des Champs-Elysées;) is to Paris what Heaven is to London – overrun with tourists – and by far gayest on a Sunday. For a more home-grown crowd, try The Labo (37 rue des Lombards;) or Club 18 (18 rue du Beaujolais;). Caution: take out a not-so-small loan to buy your drinks in any Paris club!
One of the world's great gay saunas, they queue around the block to get into Key West (141 rue Lafayette;) on a Sunday afternoon! It boasts a vast steam room, an endless warren of cabins and wipe-down wide-open mattress spaces – plus lots of young'ns. IDM (4 rue du Faubourg Montmatre;) is also worth a visit for steaming away any remaining spare Parisian hours. For the odd outside rendezvous, gents oft take airs along the Seine's Louvre Quay or in the nearby Jardin des Tuileries. As ever, beware.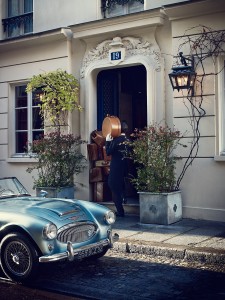 Stay
Slap bang in the heart of gay Paris, surrounded by all those Marais bars, lies the truly unique 4-star luxury boutique style oasis that is the 30-room Hôtel Bourg Tibourg (19, rue du Bourg Tibourg, Paris – 75004; T: +33 1 42 78 47 39;) – a charming jewel box of rich and chic, yet still brilliantly functional, décor by design genius Jacques Garcia.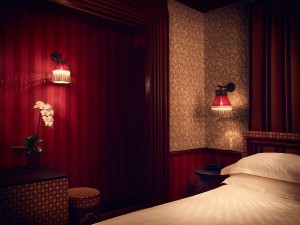 Garcia has managed to make the small seem grand, the grand seem homely. Late 19th Century Paris boudoir, neo-gothic and North African influences magically fuse to put time "on hold" the moment you leave those bustling Marais streets and enter this discreetly tucked-away treasure chest of ambience, yet further enhanced by friendly yet impeccable and unassuming service throughout. Enjoy the illusion of space – a timeless space in which your inner clock seems to well-nigh stop!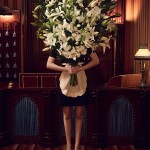 The creativity and meticulous attention to detail that pervades the Hôtel Bourg Tibourg is quite honestly breathtaking – elegant antique artefacts and furnishings alongside with vibrant colours, patterns and fabrics.
Take breakfast, or enjoy a game of cards, in the lounge areas amidst lamps and chandeliers, engravings and rugs; sip a cocktail in the dreamy, leafy courtyard; or retire to the intimate, snug sanctuary of your own nook-filled room (Single, Double Classic, Double Deluxe or Junior Suite) to watch a classic French film, to relax to music or read a book from the library, or to simply have one long soak in your luxurious, pampering bath, amidst glistening mosaics and tiles.
The only real danger is that you'll be so seduced and beguiled by such plush immediate surroundings that the undoubted delights of the Marais outside may well just have to wait!
Eurostar operates up to 18 daily services from London St Pancras International to Paris, with return fares from just £69. Fastest London-Paris journey time is 2hr 15 minutes.