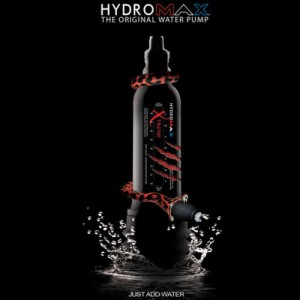 If all the adverts I get sent to my computer for 'miracle pills' that guarantee me those extra couple of inches were true, I guess I'd be hung like a Blue Whale now…  alas, no such luck.
However, where pills and potions may not have the desired effect, there are a few things on the market that can give you that anatomical boost fairly quickly. The latest is the Hydromax Xtreme Penis Pump, which offers an effective way to increase size and thickness of your prized possession.
Size 'comes' at a premium so let's not kid ourselves… this ain't going to be a cheap little gizmo, but, it works and what is even nicer, you can be having a nice relaxing bath, while letting the air and water do all the work, well, nearly all the work.  You can see the improvements as the pump sucks and pulls at your throbbing joy muscle, giving you a sense of wonder and the added worry of how you are going to cram the damn (but improved) thing back in your pants.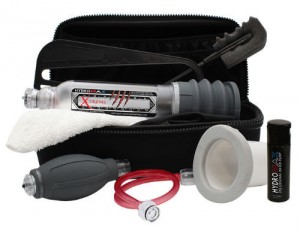 The package may look like a doctor's bag of strange and lethal looking implements but you'll soon find it easy to use. The kit includes:  Hydromax Xtreme Hydro Pump Handball Pump and Hose Hydromax Towel, Large Luxury case, Cleaning Brush, Shower Strap, Measuring Gauge, Hydromax Lube, Long Insert Comfort Pad.
Some famous poet or wise man once said that all they wanted for Christmas was 'peace and happiness throughout the land… failing that… a big dick'.
Guess what? You can have one of these things at least!