Anti-bullying campaign – by Jonathan Dahl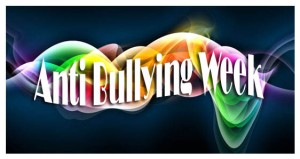 There are two things I despise more than anything – bullying and homophobia. As a child I was one of those kids who suffered at the hands of bullies and homophobes.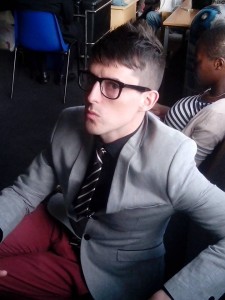 When I was young it was mainly bullying in general that I suffered but, as I grew up, not knowing my own sexuality, I was hounded by thugs and young tearaways who thought it was funny to push me about, threaten me and even throw stones, because I was different to them. I was an easy target. I didn't like those 'boyish' things of sport or P.E. instead I was far more interested in art and drama. At that age I'd never even thought about another boy in a sexual way but the names came anyway – 'nancy boy', 'gayboy' or 'faggot' . How did they know before I did but even so, those names were very upsetting.
It was 2001, when I  was 23 that I came out of the closet and had figured out who I really was. Strangely, once I accepted who I was I have not really had any trouble from anyone confronting me about my sexuality.
The only thing I witnessed was a few weeks ago on Youtube when I was promoting my acting show-reel, someone had commented on it stating: 'You fucking faggot get some real talent'. OK, it was an opinion and I know I have to get used to critics but, this wasn't criticism about my abilities, this was an nasty attack on my sexuality. I decided I wasn't going to put up with this and I quickly contacted Youtube and the user was banned. A few years ago I would have reacted back with an equally vicious personal attack only adding fuel to the fire. Thankfully,  after being in a loving relationship with my boyfriend for the past 18 months I have learnt not let these trolls get the upperhand by engaging with them  because if you do they will do it more and more so, the best thing to do is ignore and report them.
I simply will no longer accept any sort of bullying and thankfully, there are a huge number of celebrities supporting charities against different forms of bullying; from Cyber Bullying, Homophbia, Racism, and general bullying. Amongst the Celebrities are: singer and wild child Miley Cyrus, actor Daniel Radcliffe (who supports the Trevor Project which looks into teenagers who have taken or tried to take their lives because of bullying) , actor Jim Carrey joined the National Anti-Bullying Campaign after making the movie 'I Love You Phillip Morris' (a gay themed love story) and made it clear that anyone who bullies is no friend of his when he realised the extent of the excruciating pain people go through at the mercy of bullies.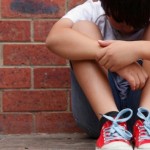 It has just recently come to my attention that the likes of President Obama backs Anti-Bullying and he even spoke out against Cyber Bullying in 2010 and has continued to support the anti-bullying campaign since. Obama supports the 'Safe Schools Improvement Act' and 'Student Non-Discrimination Act', federal legislation aimed at combating anti-lesbian, gay, bisexual and transgender (LGBT) bullying and discrimination in our nation's schools.
Strictly Come Dancing star Penny Lancaster is also an avid supporter after being bullied herself earlier in life.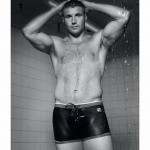 And talking of 'SCD' one of the 2013 contestants and former Rugby legend Ben Cohen supports anti-bullying and Homophobia which he speaks openly about in this month's edition of Attitude Magazine. Ben is founder of his own charity 'The Ben Cohen Stand Up Foundation' which is centred towards homophobia and bullying in general. Ben is appearing on 'Strictly' not just for us gays to drool over his tight lycra outfits but also to bring attention to this very worthwhile charity.
Other singers supporting anti-bullying foundations are: X Factor's biggest achievement the lovely Leona Lewis, actress/singer Kym Lomas, and Britney Spears to name but a few.
Since revealing at the tender age of 12, International singing superstar Demi Lovato has appeared in a number of STOMP OUT videos and with all of her professional accomplishments, Lovato remains devoted to giving back. In 2011, in order to raise awareness about personal issues similar to her own, Lovato became one of the Contributing Editors to Seventeen magazine, where she discusses personal issues as a part of a larger campaign called "Love is Louder than the Pressure to Be Perfect," which is directed towards teenage girls. Lovato supports numerous anti-bullying organizations, and was named an Ambassador for Secret's "Mean Stinks," an anti-bullying campaign to inspire students to "gang up for good" against girl-to-girl bullying. She also serves as an official Ambassador for the youth empowerment event 'We Day' and the organization 'Free the Children'.
Demi continues to raise awareness and has recently launched the Demi Lovato Charity Boutique on eBay.
Taylor Swift is another vocalist who has released music in aid of charity to raise money and awareness for anti-bullying. Check out her single 'Mean'.
Lady Gaga set up her own charity 'Born This Way Foundation' (which has had massive success and many other stars have stood up in support of the organization).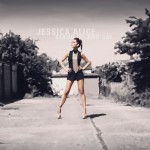 Most recently a good friend of mine and up and coming artist Jessica Alice is an ambassador for a charity called Cyber Smile and she has even recorded a single for which all proceeds will go to fund the the Cyber Smile Foundation.
Check out the video for the new single by Jessica Alice 'Stand Up And Say' and spread the word. You can follow Jessica on Twitter at @TheJessicaAlice and also visit Jessica's official website.
Jessica states "I wrote 'Stand Up and Say' about two and a half years ago. I saw a lot of things on the news and I just really wanted to help. 'Stand Up and Say' is a song to tell people that are being bullied that we understand and also that people are there to help.
A big problem when some one is being bullied is that they keep it to themselves whether it's because they are embarrassed or because they are scared, there are many reasons.
My main objectives of the song are to raise awareness and to tell people to talk to someone about being bullied. So far I have had an amazing reaction and have been told how much I have helped and made them feel strong and happy".
The Samaritans Helpline: 08457 90 90 90 (lines open 24 hours)