Giving a friend a hand(job)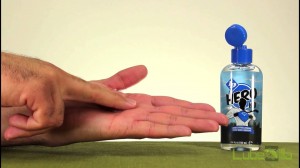 There are rules to giving that most sought after experience… the perfect handjob. Here are a few to help guide you to being the best friend… ever!
Use some kind of lubrication – spit, lotion, jelly, soap… lube (there are plenty of good brands on the market). A dry handjob is just asking for soreness and unless that's your thing… go sensual.
Don't chat about the weather or what you're cooking for dinner, make it all about the job in hand and how you want to see that thing 'spit in your face'.
Watch those fingernails. They can be used for erotic effect but they can also scrape and cut so be on guard that you're not doing damage to those sensitive areas.
You don't need a metronome but be aware that a handjob requires a rhythm for maximum pleasure. Start slow and build to a body shaking climax.
Grip is important; too tight and it can be unpleasant, too limp and you might as well not bother. Get to grips with the grip and he'll appreciate the effort.
Don't have chunky metal rings or bracelets banging against his proud erection. It's a distraction not a 'sensation booster'.
Keep his balls entertained but try not to go mad on the twisting, squeezing or pulling tight… unless that's what he's into.
No smoking. No one wants a burned cock or blazing pubes so stub it out before you commence.
Remember to finish what you start. It may be fun to get him to the very edge and then leave him hanging… rarely is this a route to pleasure. Let him anoint your fingers, your face, his abs or, if he's really spunky, the entire area around you… after all, this is what it's all about.
Leave him satisfied and glowing and, as he comes down from his orgasmic high, be prepared to clean him up afterwards. It will show him you care.
These days there are hot lubes, warm lubes, chill lubes… take a note of the weather conditions, give him a treat but spread it with… love.