Calendar Boys Christmas Party
On Thursday 5th December,  London's massive gay sporting social night CHAMPION is back for a spectacular Christmas party. Start the festive  season with a hunky night at Champion, courtesy of London's gay and inclusive rugby team Official Kings Cross Steelers RFC.
Now quarterly, Champion will be raising money for The Kings Cross Steelers' 2014 Australia trip by launching their stunning black & white 2014 calendar photographed by Brazilian-born Felipe Tozzato.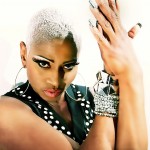 Promoting the provocative 2014 calendar, Santa's sexy helpers will be available in person, on stage, scantily clad and presented to you by the fabulous Miss Rose Garden. Joining the festivities is non other than the incredible US singer Lonnie Gordon who shall be performing some of her classic house anthems.
Coinciding with this event, Manbar opens up it's new refurbished upstairs Moustache Lounge exhibiting the beautiful calendar images and will run until the end of February 2014. The calendars are £12 to buy on the night, or if you can't make it, place an order online at kxscalendar.com (international shipping available)
On the night punters will be able to find out more information about London's gay sporting groups. There will also be a raffle and prizes given away. Everyone is invited to come along. Please note, volunteers will be on hand collecting for the Kings Cross Steelers and all donations will be graciously welcomed.
Champion would like to thank it supporters who are rallying behind the night to help London's gay sporting heros. This includes Manhunt, Fifty & Dean and Pleasuredrome.
Venue: Manbar, 79 Charing Cross Rd, London, Soho WC2H 0NE
Show time: 6pm start till 11pm, followed by Manbar's Thursday night club Flaunt
Entry Price: by donation