BLACKPOOL PRIDE FESTIVAL 2014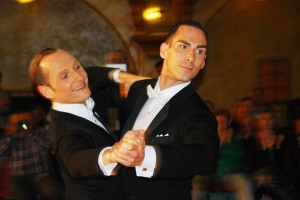 Get your dancing shoes on as following a successful 2013 event, Blackpool Pride Festival will return to Blackpool's famous Winter Gardens on Saturday 14th and Sunday 15th June 2014.  The event promises to be strictly fun for everyone as at the same time as the festival taking place, the Winter Gardens will also be playing host to the European Same-Sex Dance Championships and with this in mind the whole event will have a dance theme.
The full line up for the festival will be announced in the new year, but will include a colourful, lively parade along Blackpool's famous promenade which will showcase the very best of the resort's LGBT community and friends.  A series of cultural events will give the public the opportunity to discover more about Blackpool's rich LGBT history.  In addition to this there will be plenty of community events taking place which will encourage the whole resort to join in with the festivities.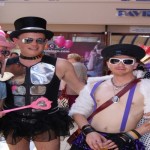 For the first time ever and as part of Blackpool Pride Festival, the town will be hosting its very first Rainbow Weekend from February 28th – March 2nd.  All of Blackpool's LGBT venues will come together for a weekend of fun and partying, which will help to raise funds for the festival.  As part of the weekend, Viva, Blackpool's newest entertainment venue, will play host to the official Pride Festival launch party.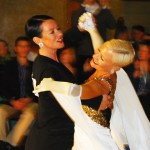 Glamour and glitz will be on display as the 2014 ESSDA European Same-Sex Dance Championships come to the Blackpool Winter Garden's fabulous Empress Ballroom, the same weekend as Blackpool Pride Festival.   Hosted by the Sugar Dandies (as seen on Britain's Got Talent), couples from across Europe including many of the World's top same-sex Ballroom, Latin and Showdance couples are expected to participate in a spectacular, sparkling and sexy display of same-sex partner dancing.
This is the first time a European Same-Sex Championships will be held in the UK and also the first time a Same-Sex Championships will be held in the legendary Empress Ballroom where the World's most famous dance competition has taken place since the 1920s.  In addition to top level competition throughout the weekend, there will also be plenty of opportunities for social dancing.
Shaun Pickup, Chairman of the event, comments, "Blackpool Pride Festival promises to be a fantastic event.  We are delighted to be working with the Sugar Dandies and the ESSDA and look forward to announcing many more fantastic acts in the coming months.  We want the whole town to come out and celebrate with us and have plans for a series of cultural and entertaining events across the resort"
For more information visit the Blackpool Pride Festival website at and follow Blackpool Pride Festival on Facebook at blackpoolpridefest or Twitter @bpoolpridefest