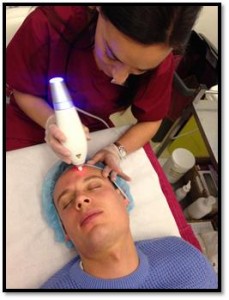 With the introduction of male cosmetics and solution specific grooming ranges, the face of men's grooming is rapidly changing.
Evidence of this is clear in annual review figures from 111 Harley Street which show that visits by male patients to the clinic increased on average by 25% during 2013 for treatments including Botox, Fraxel and Liposonix.
Dr Yannis Alexandrides, founder of 111 Harley Street, has seen a rapidly growing male patient base over the past five years with demand reaching unprecedented levels during 2013 for 'upkeep' non-surgical treatments.
'Men used to book appointments first thing in the morning or late at night so there was no risk of being faced with a waiting room with other people; there was a genuine fear of the stigma attached to visiting a cosmetic surgeon', Dr Alexandrides says. "Male patients now visit during peak hours, whether it be on a lunch break for a Botox treatment, or taking an afternoon off for a Fraxel laser session".
The demand for non-surgical treatments showed defined peaks at certain times during the year, with an influx pre-Christmas and during February bonus season with workers aiming to impress not only with their career performance but "by looking calm and de-stressed"."Workers are under tremendous pressure to achieve, and my male patients want lasting results that look natural. A single Botox treatment can last four months while the thought of applying cosmetics each day is daunting", Dr Alexandrides commented.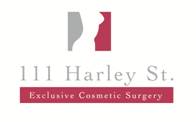 Top 5 Non-Surgical Treatments for Male Patients 2013:
1 – Botox
2 – Fraxel
3 – Facial Filler
4 – Hair Removal
5 – Liposonix