Life You Imagine – Matt Goss By Jonathan Dahl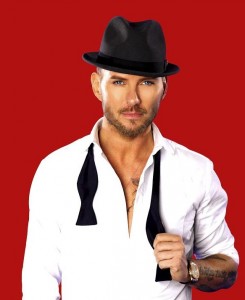 Back in the days of Synthetic and Electro Pop, when Thatcher was ruling the country and George Michael exploded onto the scene in pair of tight white tennis shorts (which left a huge impression back in the days when I was still a teenager fascinating over my favourite pop idols), there was also a new boyband which exploded onto the scene and gave young girls, and a considerable amount of homosexual testosterone, a surge of excitement. It was Bros… a youthful, clean cut, good-looking fresh faced trio of boys, who sang and danced and wanted to know when it was their turn to be famous.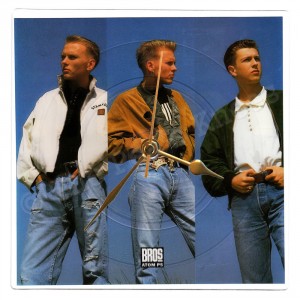 The boys didn't have to wait very long for the answer to their question, as they were an instant success and achieved worldwide fame. Craig Logan, was the dark haired member of the group and possibly remembered for being the one who briefly dated Dannii Minogue, but it was the other two that got us all shook up because they were twins. Not only that, they were gorgeous blond-haired twinks called Luke and Matt Goss, who immediately had us all at their mercy when they arrived so spectacularly in Popland.
For four years between '87 and '91 we were drooling over the double denim brothers who were dominating the charts with hits such as When Will I Be Famous,  Chocolate Box, Try, Cat Amongst The Pigeons, Drop The Boy and I Owe You Nothing . Shortly after the band's demise, Craig kinda faded into obscurity, Luke went onto become a successful actor in The States, and Matt took a little time out before returning as a solo artist and going it alone.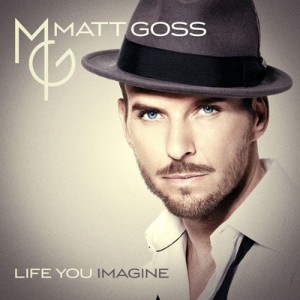 Over those intervening years it has to be said that Matt has had more misses than hits but he is now back with a brand new album and new genre of sound.  'Life You Imagine' takes us back to the Big Band days of Sinatra, Dean Martin and Sammy Davis Junior, when the music was smooth and the vocals weren't swamped by over production. This is an album you either love or loathe, and although it's had mixed reviews, I for one love it. You're not going to find a clever little 'rap' in the middle, nor will you find the brashness of early Bros. However, you will find a clever re-working of the bands biggest hit 'When Will I Be Famous' (which is a bit of a grower) and a grown up attitude that suits a sexy gay icon like Matt Goss. All in all… I can still feel that testosterone rush I experienced all those years ago.
Check out the video for the new reworked version of 'When Will I Be Famous?' http://www.youtube.com/watch?v=4BM9aiURHYPERLINK "http://www.youtube.com/watch?v=4BM9aiURG0g"G0g and get yourself a copy of the album 'Life You Imagine' now on I-TUNES' https://itunes.apple.com/gb/album/life-you-imagine-complete/id692959779
For more info on Matt visit his official website: http://www.mattgoss.biz/