Derek Jarman: Pandemonium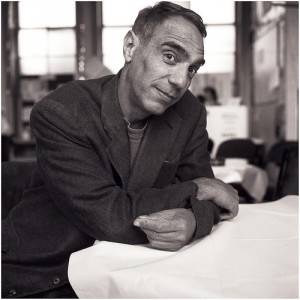 Thursday 23 January – Sunday 9 March 2014
Inigo Rooms, Somerset House East Wing, Strand WC2R 2LS
Derek Jarman: Pandemonium is an exhibition presented by King's Cultural Institute to mark the 20th anniversary of Jarman's death from an HIV-related illness in February 1994.
A student of humanities at King's from 1960 to 1963, Jarman went on to become one of the most important creative practitioners of his generation and a crucial voice in gay politics in Britain. Painter, filmmaker, set designer, diarist, poet, gardener, activist – Jarman's work across many areas and media was distinguished for its continual innovation and sense of daring.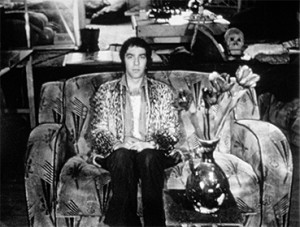 Derek Jarman: Pandemonium is not a retrospective; rather it focuses on Jarman's life along the Thames and the ways his work engaged with London – from his student days at King's, to his time in artistically vital warehouses at Bankside and Butler's Wharf, where he lived for most of the 1970s alongside contemporaries including Andrew Logan and Keir Smith.
The exhibition links Jarman's studies as an undergraduate – especially the emphasis on the literature and history of the Medieval and Renaissance periods – to his later artistic and intellectual interests, drawing a line from his formative learning in the early 1960s, before he went to art college, with his lifelong passions.
Among his most arresting work in the 70s were his now rarely seen Super 8 films, and the exhibition will be screening three films continuously. Also on display will be a selection of the astonishingly elaborate notebooks he kept for each of his feature films and writing projects, as well as personal and privately loaned material to contextualise his many collaborative relationships.
This immersive exhibition captures the unruly spirit of this truly innovative and multi-faceted artist and his artistic times, especially the collaborative spirit which was so important in cultural production at that time.
Derek Jarman: Pandemonium is part of Jarman2014, a year-long celebration of Derek Jarman's life & work. Full listings and further information will be available soon at jarman2014.org