Bent America – XELLE RAISES THE 'RED FLAG'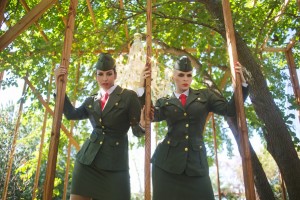 The girl group best known for throwing an illegal dance party on a moving NYC subway train for their debut video, "Party Girl", is showing their serious side this week with a brand new single and music video that strike back against the growing anti-gay sentiment occurring domestically and abroad.
 "Red Flag" is a call-to-action, meant to inspire fans to stand up to people like Russian President Vladimir Putin (who this week, signed a new law placing restrictions on the discussion of homosexuality) and New Jersey governor Chris Christie (who is petitioning his state's court to repeal their recent ruling allowing gay marriage). "We want 'Red Flag' to be the theme song for a movement that helps change the world for the better," say JC Cassis and Rony G, the dance floor divas who front XELLE.  
"What's happening in Russia with the anti-LGBT crackdown is reminiscent of Germany before World War II," declares Cassis. "If we don't stop the hatred now, it will grow, spread and become more severe, leading to violence and death for thousands or even millions of people. We can't stand by and do nothing. We must raise our voices and let Russia know these laws are unacceptable to the international community. Ultimately, if we all work together, respect and equality will win."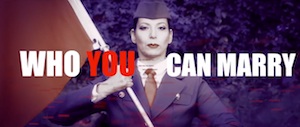 In addition to releasing a powerful music video for Red Flag, XELLE is starting a movement called I Raise A Red Flag, in which they will encourage everyone who believes in human rights to speak out about their support for LGBT equality in Russia and around the world. The goal is to get as many people as possible to post videos, pictures and social media updates with the hashtag #IRaiseARedFlag in order to show the global community that anti-LGBT sentiment, behavior and legislation will not be tolerated. The movement will be based at www.IRaiseARedFlag.com
Written by Zach Adam, JC Cassis and Rony G and produced by Zach Adam, "Red Flag" is a sharp departure from the band's previous releases, songs like "Queen" and "Hologram," all of which centered more on having fun.  "There are some things in life worth getting angry about and taking very seriously," explains Rony G. "Like human rights."
Still, with its high-energy vocals, danceable beats, and powerful synth rhythms, "Red Flag" remains true to the XELLE sound. "It simply includes an important message we hope fans will never forget," continues Rony G.
XELLE is an all girl group that came out of the gay men's nightlife scene.  It formed three years ago when singer-songwriters JC Cassis and Rony G and producer Zach Adam (who has produced numerous number one hits in Europe and Asia) united with the idea to create a band that combined the sass of TLC with the fun of The Spice Girls and the timeless pop excellence of ABBA.
"We call our sound Megapop, because it's everything you love about pop music, turned up all the way," says Cassis.   Together with Zach Adam, the group has unleashed a slew of jaw-dropping songs and music videos.  Their video, "Hologram", is the first choose-your-own-adventure, interactive YouTube video, and the longest music video ever.  It stars Janeane Garofalo, Kerri Kenney-Silver, and Martha Wash. "Queen" is a trippy, visually stunning piece starring nearly all of the cast of RuPaul's Drag Race All Stars.  "We make guilty pleasure music that gets people dancing and feeling inspired to be their fiercest, proudest, happiest selves," continues Cassis. "Our music is the soundtrack to a great night out."
Most everything XELLE does is closely tied to the LGBT community.  Most of their shows are in gay clubs and bars and on gay pride stages, and they create their songs with fans in mind.
"We want to be the role models we didn't have growing up," says Rony G.   "We aim to inspire our fans to do what they want to do in their lives no matter what society says about it."
"The message behind everything we do is to celebrate and love yourself for who you are."
To see the video go to: http://www.youtube.com/watch?v=0j9cD5lUIz4
"Red Flag" releases to iTunes and all major online retailers today.  
For more information, visit www.XELLEmusic.com