XY Chromosome: The Biological Signature That Defines a Man.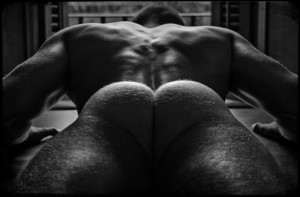 If you are planning a visit to our nation's capital in the near future, you might want to add this event in Soho to your list of things to do.
A black and white portrait series by Argentinean photographer/illustrator Gui Artecco reflecting a certain fragility of manhood and what defines the essence of a man is to go on show at one of London's top gay hotspots.
Thirty-three year old Gui Artecco has been photographing the male form for the past decade with exhibitions in Barcelona and Madrid.  The stunning, revealing and sensual images that make up the XY Chromosome exhibition at Manbar is his London debut.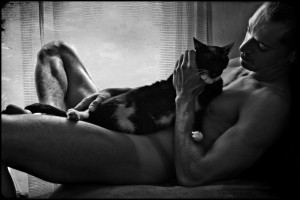 Manbar owner Chris Amos says of the exhibition: "XY Chromosome carries on from our previous two exhibitions exploring gay sexuality. I am particularly excited by Gui Artecco's stunning black and white photos because they are so damn sexy and I am sure our regular customers will be just as excited."
Manbar recently had the twittersphere buzzing when it produced a sexy image of Prince Harry for one of its gay themed promotions. The controversial image was reproduced on blogs around the world.
XY Chromosome takes place from 10th September – 5th October every day from 5pm and from 3pm on the weekends.
 Manbar,  79 Charing Cross Rd, London, WC2H 0NE        www.manbarsoho.com