Beckham tops chart for casual sex partner
1 in 4 Brits have cheated on a partner whilst on holiday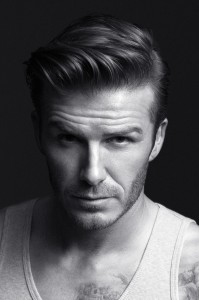 Image courtesy: H&M
On holiday, it's not just the weather that's hot. A survey by new condom brand, Skins, has revealed the lure of sun, sea and summer sex is too much for some Brits to bear, with a quarter (23 per cent) of UK residents playing away when abroad.
1 in 3 (35 per cent) admitted to going away with the intention of having casual sex, but most alarmingly, 1 in 2 (63 per cent) Brits have gone in without a skin and not used protection when on holiday. Surprising when one of the biggest fears surrounding casual sex is the possibility of contracting an STI, a concern shared by 44 per cent of the public.
With almost 30 per cent getting steamy under the sheets with more than one person at a time, 10 per cent of those asked revealed they'd had sex with up to six people when away, mostly other holidaymakers from the UK.
Whilst the public largely view casual sex as a fun activity (57 per cent), this level of promiscuity is often reserved to when they are away on their hols with 1 in 2 (52 per cent) of those asked revealing that they'd be more likely to have a one-night stand when away – no wonder over half (53 per cent) of respondents believe that what happens on tour, stays on tour – with most of the nation agreeing that the best place to get laid on holiday, was probably Spanish holiday resort, Magaluf (also known to holidaymakers as 'Shagaluf')!

Skins Condoms also asked, which celebrity Brits would most like to bed, footballer David Beckham (20 per cent) topped the poll as the perfect one-night stand followed by Xtra Factor host and singer, Olly Murs (10 per cent) and Prince Harry (9 per cent) whilst heartthrobs, actor Robert Pattinson and One Directioner, Harry Styles just made it in to the top five pipping new-father-to-be, Peter Andre and love rat, Danny Cipriani to lead the fold.
1.         David Beckham
2.         Olly Murs
3.         Prince Harry
4.         Robert Pattinson
5.         Harry Styles
6.         Peter Andre
7.         Danny Cipriani
8.         Max George
9.         Gaz Beadle
10.       Philip Schofield