Support Your Gay Footballers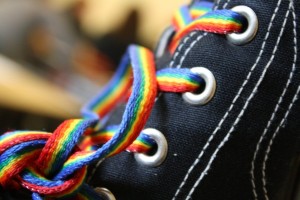 The Gay Football Supporter's Network (GFSN) welcomes Paddy Power and Stonewall 's support of gay footballers. Their campaign is designed to show public support for gay footballers and they are asking professional players to show their solidarity by wearing rainbow coloured football bootlaces next weekend and tweeting their followers.
Over the weekend of 21st/22nd September GFSN Teams will be joining in by wearing rainbow coloured laces during games in the GFSN League. The GFSN League is the world's only permanent Lesbian, Gay, Bisexual, and Trans (LGB&T) amateur football league and we have over 20 teams across the UK. 12 teams are scheduled to fulfil six fixtures this weekend.
The GFSN League games scheduled for the weekend of 21st/22nd September are: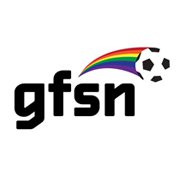 London Falcons v Leicester Wildcats
Bristol Panthers v London Titans
Cardiff Dragons v Birmingham Blaze
Leftfooters (London) v Wolverhampton Harts
Saltire Thistle (Glasgow) v Yorkshire Terriers
Nottingham Ball Bois v Mersey Marauders
GFSN Chair Chris Basiurski says: "Footballers are admired for their bravery on the pitch and we encourage them to show equal bravery off the pitch by standing up for their gay teammates. We're delighted to see a high profile anti-homophobia in football campaign with backing from a major company. This campaign challenges people to say they don't have a problem with openly gay football players and we can all work together to eradicate homophobia from the beautiful game."
Paddy Power highlights a recent GFSN report as part-inspiration for their initiative. This closely follows the Crown Prosecutions Services' recent announcement citing the GFSN / Brighton & Hove Albion Supporters' Club report on homophobic abuse experienced by Brighton fans as the reason for strengthening its anti-homophobia polices.
The GFSN works very closely with partner organisations including The FA and Kick It Out to encourage a safe and positive environment in which LGB&T people can watch and play football. They worked as part of the diversity advisory group for the 2018 England World Cup bid.