DIVERSITY ROLE MODELS' CARNIVAL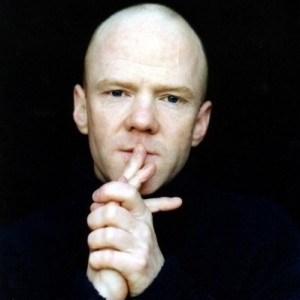 Diversity Role Models' fundraising carnival, sponsored by BNP Paribas, will be returning for its second year on Thursday 24th October. 
Taking place at the Café de Paris, with a spectacular line-up of prizes, acts and entertainment in store, it's set to be even better than last year's event, when celebrity guests and performers such as Alison Moyet, Sue Perkins and Boy George mingled with the guests to raise £76,000 for the charity.  And with Amy Lamé hosting, it's sure to be a riot!
This year, those lucky enough to attend will enjoy a host of acts, the most notable of which are Jimmy 'Don't Leave Me This Way' Somerville, who will be singing his greatest hits to an appreciative crowd, and the fabulous Globe Girls, who have previously wowed the likes of Elton John and Naomi Campbell with their sophisticated take on drag complete with extravagant wigs, handmade costumes and killer heels!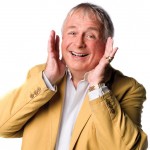 Returning this year in his role as auctioneer extraordinaire, Christopher Biggins will be putting a fabulous range of prizes under the hammer:
•Jacob Kenedy and Victor Hugo's Bocca di Lupo is the setting for one of the prizes, where 20 guests will enjoy an array of delectable Italian small plates and wines while catching up with none other than guest speaker, Gareth Thomas.
•Dinner at Heston Blumenthal will also be playing host to two lucky Carnival guests who will be dining on the chef's typically quirky creations (meat fruit anyone?) matched with wine.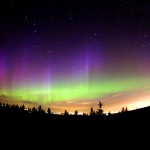 •Swedish Lapland is the backdrop for another of the spectacular prizes which will see two guests staying in the lap (no pun intended) of luxury at the legendary Ice Hotel for three nights, one of which will be in one of the famous ice rooms wrapped in fur blankets. The all-inclusive trip will also feature a magical tour of the Northern Lights by snowmobile.
•For those who prefer sunnier climes, there's a long weekend to be won at a private residence in the South of France. Featured in the top magazines such as Vogue, Conde Nast Traveller and Tatler, La Fraissinède, is an exceptional country retreat set in 120 acres of spectacular grounds in the French Languedoc. With only six bedrooms in the entire property, this is the ultimate prize for anyone in need of some R&R.
•Art aficionados are also in for a treat. There's an original black and white lithograph of Picasso's 'Eveil', one of a series created to accompany poems by Sappho, while the world-renowned artist, Andrew Salgado will be creating a bespoke piece for the night. Maggi Hambling has also offered up her talents for the cause and will be donating a piece from her collection.
•Olympic fever may have died down now, but we've got the perfect boost in the form of a bona fide Olympic Torch donated by British rower and 2012 Olympic gold medallist, Katherine Grainger. And for those needing a reminder of Murray's Wimbledon win, there's also a signed t-shirt from the man himself. Prefer watching the tennis to collecting memorabilia? How about a private box for 14 people to watch the ATP tournament?
•Clare Balding is also getting in on the act with two tickets to her live show followed by a trip to the green room to catch up with her and other celebrity guests.
Leading vodka brand, Grey Goose are in charge of drinks, so expect some extremely well-crafted cocktails to be flowing all night, while a vast selection of canapés and bowl food will be on offer to soak them up!
All proceeds of the night will go towards ensuring Diversity Role Models can deliver their programme to as many young people as possible and work towards a world in which homophobic bullying is a thing of the past.
It's sure to be a night to remember.