Book – Why is the penis shaped like that?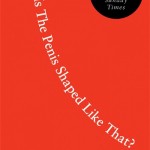 A book that has been out for a couple of months now but seems to have slipped under the radar is an interesting and often funny tome called, 'Why is the penis shaped like that?'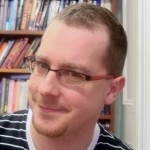 Author Jesse Bering admits that he has been obsessed with his 'willy' for as long as he can remember and poses some really interesting questions that, as a gay man himself, need further investigation.
For instance, when asked whether, '… people who prefer to be the recipient in anal intercourse might have a differently configured anal-genital internal anatomy than those who find it intensely unpleasant.'  He's still waiting on an answer to that one but you get the idea of some of the areas he delves into. However, this isn't all fun and embarrassing scenarios.
Our research psychologist and award-winning columnist Jesse Bering takes readers on a bold and captivating journey through some of the most taboo issues related to evolution and human behaviour. Exploring the history of cannibalism, the neurology of people who are sexually attracted to animals, the evolution of human body fluids, the science of homosexuality and serious questions about life and death, Bering boldly goes where no science writer has gone before.
With his characteristic irreverence and trademark cheekiness, Bering leaves no topic unturned or curiosity unexamined, and he does it all with an audaciously original voice. Whether you're interested in the psychological history behind the many facets of sexual desire or the evolutionary patterns that have dictated our current phallic physique, Why Is The Penis Shaped Like That? is bound to create lively discussion and debate for years to come.
Why is the penis shaped like that?  by Jesse Bering 
Published by Corgi – £8.99