Book Review – The Lengths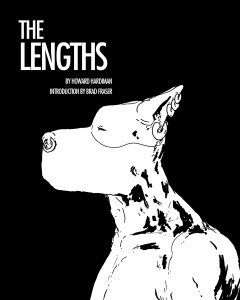 What a weird and fascinating book this is.
It's a comic telling a real story, not one of superheroes or phantasmagorical lands far away, but a coming of age drama set against the rent boy scene.
It could have been called 'Doing it doggie style' and I'll tell you why… All the characters have doglike images. This tiny fact might be off putting at first but, in true comic book style, you take what is in front of you and go with it.
Here's the main thrust of the story: A typical twenty-something struggling to transition into adulthood, in a city where everyone seems to have their price, Eddie has abandoned his art school course, his family, his lover, and his friends to follow a muscle-bound male escort into a world of sex, drugs and unrequited love. His new double life, creates quite the identity crisis as he tries to maintain the façade of being a typical 'generation y'. To his friends, he's a young man getting out of one serious relationship and into another; but to the people he meets through dating sites, classifieds and smartphone apps, he's "Ford".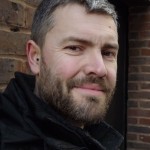 The author, Howard Hardiman is a writer and artist who makes comic books about lonely badgers, dog-headed escorts and disabled superheroines. In 2011, he completed an MA in Illustration at Camberwell College of Art, where his MA project, to make a comic based on interviews with male escorts in London, was picked up for distribution. The eight-part series, The Lengths, has received rave reviews in magazines from the New Statesman to Bizarre. It is now in book form for all to enjoy.
This is an intelligent and surprisingly romantic coming-of-age story that deals with gay culture, sex workers, art and just trying to make love work. Different, thought-provoking and could lead you into giving animal characteristics to all your friends. Be Warned.
The Lengths by Howard Hardiman
Out in October – £17.99 
from Turnaround Publishers/soaringpenguinpress