An anthem for equality, 'Love Is Love'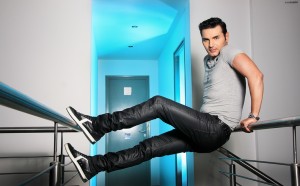 Renowned French DJ/Producer, David Vendetta, has joined forces with esteemed, electronic music Songwriter/Vocalist, Sylvia Tosun, to create a new artist project, VenSun. The new project unites Vendetta's dancefloor-driven, house and electro productions with Tosun's unique ability to mix meaningful lyrics with emotive musical hooks. VenSun's debut single, Love is Love.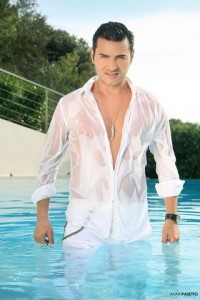 David Vendetta is one of France's best known DJ / Producers, recognised for producing quality house music with releases on such respected labels as Ultra, Paradise Records and Roger Sanchez's, Stealth Records. When not in the studio, his global following ensures his DJ schedule is always hectic.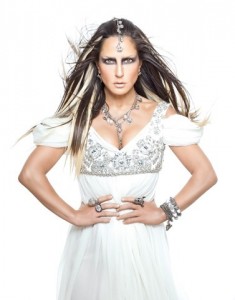 Sylvia Tosun is not your usual EDM siren. Classically trained, and accepted into the Juilliard School of Music in New York at just 15 years old, her capacity to interweave traditional songwriting and lyrical significance with dancefloor sensibilities, has seen her top the Billboard Club Charts and score multiple club hits around the world. Her 2011 collaboration with Alex M.O.R.P.H, 'An Angel's Love' was signed to Armada Music and remains one of the biggest trance anthems of recent years.
In 2011, an anonymous mash up of Sylvia's 'Above All' release and David's 'I Hope She Turns Around' became a big club record, bringing the two artists together. David got in touch saying he loved Sylvia's voice and they began to collaborate on some original music. In the months that followed David produced over a dozen instrumentals while Sylvia began crafting lyrics and melody with her vocal collaborator and producer, Anton Bass. In February this year, Sylvia and Anton flew to David's studio in Nice and immersed themselves in the music, emerging two weeks later with the VenSun project ready to launch…
Vendetta describes Tosun as a, "unique and wonderful artist" with "a beautiful voice, but also a huge songwriting talent." For her part, Tosun reveals, "Working with David is a magical and visceral experience. His musical sensibility and great taste in chord progressions definitely pulls on the heart strings." These small quotes reveal a lot about the heart of this project.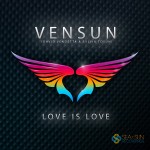 The first single, 'Love Is Love' is an anthem of our times; a soundtrack to the global struggle for human rights and polarising social issues, such as gay marriage (Sylvia has long been a pro-active advocate for equal rights in the gay community). As she explains, "Our humanity is under scrutiny, yet again….'Love is Love' is a song for now and speaks to a Universe of freedom."
Despite its lyrical significance, this is not a track that has lost sight of the dancefloor. Heavily road-tested by David Vendetta, 'Love Is Love' has already proven its crowd-pleasing credentials many times over. The insistent message is set against a backdrop of driving electronic beats, an insanely catchy synth riff and a looping vocal hook that stays with you long after the last chords have died away.
With the launch of VenSun, David Vendetta and Sylvia Tosun have inspired each other, pushing their boundaries to create a project with credibility, conscience and undeniable quality. 'Love Is Love' is just the beginning…
Release Date: 17 September | Label: Sea To Sun Recordings
Video: https://youtu.be/4hALxMMZD_U