Putin – no laughing matter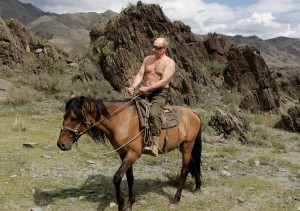 Channel 4's comedy show, The Last Leg, hosted by Adam Hills, suggested that the gay community should adopt Russia's President Putin as a 'gay icon'. He suggested that the President, well known (and well photographed) for exposing his bare chest and masculine physique… along with his manly prowess (?) should have the anti-gay propaganda law that is currently being pursued in that country subverted.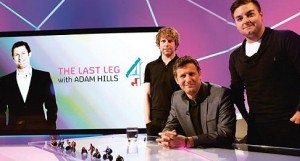 Despite the show's wonderful skit, the truth is that this repressive regime is not a laughing matter. Putin may well be the object of ridicule but the well documented attacks on gay citizens of his country continue. The weekend saw protests in various cities against Russia's anti-gay propaganda law that has attracted international condemnation and calls for a boycott of the Winter Olympics in 2014. Olympic president Jacques Rogge has asked Russia to explain how the country will implement the law in detail ahead of next year's Sochi Winter Olympics, as discrimination of any kind is supposed to be against the Olympic ideals.
Meanwhile, in response to a letter from comedian Stephen Fry who said British athletes should stay away, Prime Minister David Cameron tweeted that Britain would not boycott the Games over the issue. Cameron wrote. "However, I believe we can better challenge prejudice as we attend, rather than boycotting the Winter Olympics."
In London, veteran gay rights campaigner Peter Tatchell wrote on his website ahead of the protests. "Putin is the 'Czar of Homophobia'," while calling on the government to lobby the Kremlin to repeal the law.
Perhaps boycotting Russian vodka is only a token protest, and the waving of rainbow flags makes a pretty statement, but the terrifying rise of violence in some countries against the LGBT communities has reached an all-time high and we should not forget the bravery of those who support and dare to speak up for our community, no matter in which country they live.