Pressure mounts on Russia's anti-gay laws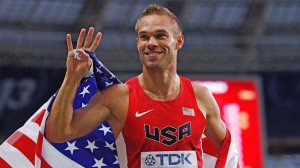 The first athlete competing in the Moscow World Athletics Championship to protest against recently passed anti-gay laws in Russia, used his silver medal win in the 800m event to voice his support for gay and lesbian people.  US track and field star, Nick Symmonds took the opportunity to speak out against the injustice of the new laws.
He said: "As much as I can speak out about it, I believe that all humans deserve equality as however God made them. Whether you're gay, straight, black, white, we all deserve the same rights. If there's anything I can do to champion the cause and further it, I will, shy of getting arrested."
Meanwhile, Pride House an international coalition of LGBT sport and human rights groups call on everyone present in Sochi to show their commitment to the Olympic value of sport for all by launching a same-sex hand-holding campaign.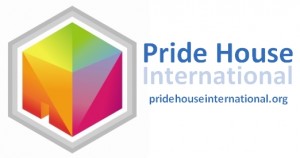 Pride House International announced their Same-Sex Hand-Holding Initiative, a campaign that is part of the group's response to the International Olympic Committee's choice of Russia as host nation for the 2014 Winter Olympic and Paralympic Games.
 In June 2013, the State Duma (Russian federal legislature) passed a law prohibiting "the promotion of non- traditional sexual relations among minors." This legislation makes any expression of real or perceived homosexuality – even something as innocuous as same-sex hand-holding – potentially illegal.
In the weeks since the bill passed, numerous activist groups have come forward in protest with various demands from a change of venue to a complete boycott.
"The very first thing the members of the Pride House International coalition did was to ask our Russian counterparts for their leadership on our campaign," said Lou Englefield, Director of Pride Sports UK and PHI coordinator. "Any response, no matter how well-meaning, would be inappropriate without the input of LGBT sportspeople in Russia". Konstanin Yablotskiy from the Russian LGBT Sports Federation is part of Pride House International, and was instrumental in conceptualizing the Same-Sex Hand-Holding Initiative.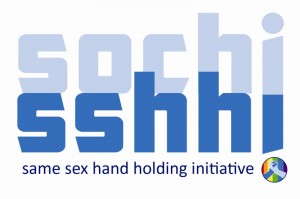 As Yablotskiy explained, "Long after the 2014 Olympics, we in Russia will continue to live under this horrible law. For a few weeks we have the opportunity to bring the attention of the world to the situation in Russia. The Same- Sex Hand-Holding Initiative enables everyone to get involved with a simple yet iconic gesture. We know from gestures like Usain Bolt's lightning stance the impact of such images that are simple, replicable, and identifiable".
The campaign is simple: Pride House International is calling on everyone present in Sochi – athletes, staff, media, officials, spectators, sponsors, vendors, and fans – to take every opportunity to hold hands with a person of the same sex.
"There are extreme restrictions on the uniforms and other items worn by athletes at any Olympic Games. Flags, badges, or pins are not allowed without IOC approval, a near-impossibility, and wearing something as seemingly innocuous as pink socks or shoelaces is very difficult for athletes to do, and complex to organise for other participants and spectators," said the Federation of Gay Games' Les Johnson. "But everyone can hold hands with their neighbour. Indeed, raising your rivals' hands in camaraderie is an image we see on every podium at every sporting event."
Pride House International does urge anyone wanting to participate in the campaign to exercise caution. Hand- holding should happen only in public view with as many witnesses as possible, media and otherwise.
Same-sex hand-holding has an Olympic tradition with the organisation: A Day in Hand hosted a same-sex hand- holding relay through London as part of London 2012's Inspire cultural programme.
 Materials in support of this campaign (posters, t-shirts, pins, and web badges) will be available starting by early October on the Pride House International website at pridehouseinternational.org