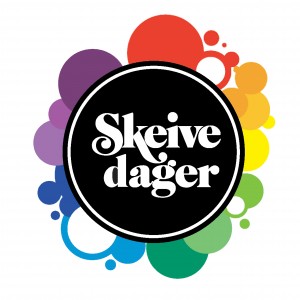 Oslo is in the gorgeous Scandinavian country of Norway, and is rightly famous for its vast, sublime fjords. Expect higher-than-average prices for everything from bread to milk to alcohol, but expect a welcoming and cosmopolitan city with a vibrant queer heart.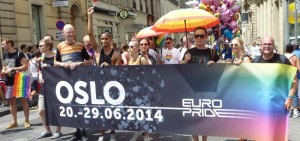 In Oslo pride is known as 'Skeive dager', which means 'bent days' or 'queer days'. Skeive dager is a popular event, with plenty of local colour. Normally it runs for a number of days, and EuroPride 2014 (which is held in Oslo) promises to be even bigger, bolder and brassier.
GETTING AROUND
Oslo is relatively easy to get around. When you step off the plane, you can hop on the Flytoget express airport train, which takes you to the heart of Oslo in a matter of minutes.
The Oslo subway is fast and efficient, and takes you most places you need to go. However, we found it was easy enough to walk to most places of interest on the queer tourist's map.
TO STAY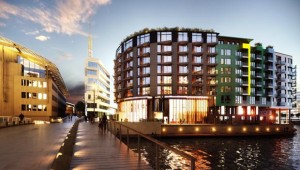 The Thief Hotel is named not for its price tag (although, as a premium hotel, it does carry a sizeable price tag), but for the Tjuvholmen district. Tjuvholmen was traditionally the home to vagabonds, criminals and dirty dealings, but is now a vibrant arts and culture hotspot in the city. It seems fitting, then, that is just a stone's throw from the LGBT activities.
The Thief is located on its own little island, and from the windows you can see the beauty of the fjords. Sune Nordgren, an acclaimed local curator, has selected fine contemporary art that creates a sense of luxury and decadence.
The rooms have all been masterminded by Wille Våge, while the building itself was built by Mellbye Arkitekter. The hotel's rooftop terrace is the perfect place to enjoy summer cocktails or a bottle of fizz, while the sumptuous Fru K restaurant serves the best in locally-sourced ingredients.
TO SEE
Astrup Fearnley Museum features the very best temporary exhibitions. The private museum opened in 1993, and reopened in 2012 in a new museum building designed by the celebrated Renzo Piano.
Oslo Opera House has a gorgeous view of Oslo and the nearby islands, which can be seen from the roof. The architecture of the place is a marvel in itself. The Opera House puts on outdoor photography exhibition, concerts, performances, family tours and tours.
The Vigeland Sculpture Park is full of sculpted stone and bronze nudes. These sculptures reveal Vigeland's lifelong fascination with life and death, the human body, and family. See children, mothers and fathers through the various stages of life.
Oslo Faggotkor is Oslo's fabulous gay choir. Singing a mix of camp classics, traditional songs and musical numbers, they are often joined by their patron, Ingrd Bjørnov.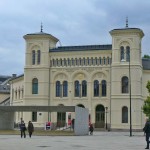 The Nobel Peace Centre is, of course, where the Nobel Peace Prize is handed out. It's an important and historic venue of international renown. The Nobel Peace Centre is an official sponsor of Oslo Pride and next year's EuroPride 2014.
The Oslo Pass provides free entry to over 30 museums, free public transport, discounts on sightseeing, special offers at restaurants and leisure activities, and free parking in municipal car parks.
TO CELEBRATE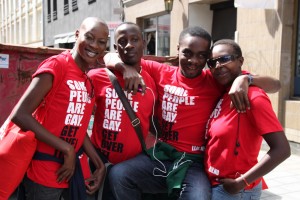 Pride Park is held each year in the Rådhusplassen (the square outside city hall). Over four days in an average pride year, Oslo gets a mad 50,000 visitors. With EuroPride 2014 due to be held in the city, that number should be even higher. The Pride Parade is always popular. It starts at Grønland and ends at the Pride Park.
Gaysir is Norway's LGBT social media site and news portal, and the host of the fabulous Gaysir parties. You can keeo up to date with local goings-on by checking the website, and meet plenty of cute guys.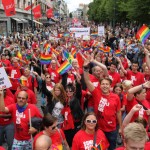 Ett Glass ('One Drink') is a brasserie and bar situated in the heart of the city centre. It often features artistic and cultural events, and serves some mean drinks!
The Queer Night Party, at the Rockefeller Music Hall, sports DJs and entertainment in a number of stages and areas, and runs until late. As the last party of pride, this is always guaranteed to be busy.
Local LGBT listings pages can be found here:
The Pride programme can be seen here: https://www.skeivedager.no/program/.
 ACKNOWLEDGEMENTS
Pride 2013 ran from 21-30 June. Adam Lowe is grateful to Visit Oslo, Oslo Pride and Visit Norway for their kind assistance in helping compile this article. Thanks specifically to Mona Raa Ravndal, Annett Brohmann and Stein Runar Østigaard for making the journey so enjoyable.