New Zealand – "All love is holy"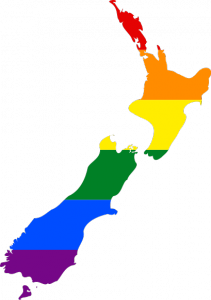 Congratulations to all those same-sex couple who have now been legally married in New Zealand just 8 months after the country ended the ban on gay couple marrying.
New Zealand becomes the 14th country in the world, and the first in the Asia-Pacific region, to legalise same sex marriage and by doing so, engage with all its citizens in equality that other countries should be eager to follow.
Officiating at the wedding of Tash Vitali and Melissa Ray, who were the first to be married, Reverend Matt Tittle said their marriage "changed the social fabric of communities" not only in their home country of New Zealand, but also around the world.
"The world is still a dangerous and even deadly place for gay, bisexual and transgender people," Rev Tittle said. "We thank God that's not true in New Zealand.  All love is holy."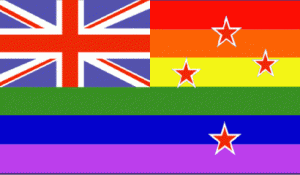 As usual, the opposition from Christian lobby groups was vociferous and some thought that protests would be held where ever the ceremonies took place. In the end, opposition seems to have died away and there were no reports of demonstration or disruption.
It has been reported that about 1000 same sex couple from Australia are planning to travel to New Zealand to wed, which has the full support of Tourism New Zealand.