CPS Guidelines Against Homophobic Abuse in Football
The UK's Crown Prosecution Service (CPS) has released new guidelines which specifically address homophobic chanting for the first time.
These guidelines follow on from the recent GFSN and Brighton & Hove Albion Supporter's Club report which revealed B&HA FC fans received homophobic abuse from over 72% of opponents last season.
Fans found guilty of homophobic abuse (and other forms of discrimination) can be given a football banning order, the length of which could see them missing the 2014 World Cup and 2016 European Cup.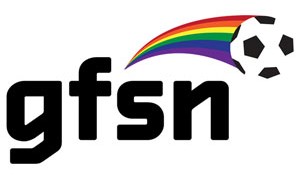 The original GFSN/B&HASC Report highlights that during the 20413/2014 season Brighton fans were subjected to homophobic abuse:
*by at least 72% of opponents they faced during the season;
* in at least 70% of away games; and
* in at least 57% of all their matches last season.
GFSN Campaigns Officer, Ed Connell said:
"We're very pleased to hear that the CPS is taking homophobic chanting seriously and putting it on a par with other forms of abuse. Its also encouraging to see that our report into abuse received by B&HAFC fans has been acknowledged and acted upon by the authorities. As the report shows, the level of homophobic abuse in football is shocking and there is no place for it in our society."