LGBT Equality at HMP Leeds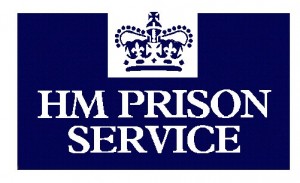 HMP Leeds is a category B local prison, which holds up to 1,200 adult male prisoners, primarily from West Yorkshire. We serve our local community through 7 Outcomes that we aim to achieve, these are:
Reduce re-offending by 10% for prisoners serving a sentence of less than 12 months.
To be a prison for the local community delivering effective community partnerships.
To reduce drug and alcohol dependency reflected in a 5% mandatory drug testing rate.
To be a prison which; improves and maintains family ties.
Have prisoners meaningfully engaged while in custody, achieving 90% attendance in education and 80% in employment.
Prisoners are treated with dignity and respect and take responsibility for their actions.
To achieve excellence in everything we do.
Last month we were the first prison in the country to be awarded the National Centre for Diversity's prestigious Leaders in Diversity Award and received an excellent inspection report from Her Majesty's Inspectorate of Prisons [HMIP] who praised our diversity work. The Leaders in Diversity report highlighted that "95% of staff agreed or strongly agreed during 2012 that diversity includes everyone. In 2013, 90% of staff felt that most of all of the people that work in the prison are accepting of people whatever their background" it is an issue that staff care deeply about. Additionally HMIP noted that "Work on equality and diversity issues as a whole was energetic and committed and the support for some minority groups was excellent- Strategic management of E&D was good, and policies covered all the protected characteristics. The E&D team was highly motivated and committed to its work. Investigations into discrimination complaints were carried out promptly and to a good standard, and scrutiny arrangements were excellent. Monitoring of outcomes was taken seriously and there was some good analysis" we are incredibly proud of the work we have carried out and would love to explain how we serve the LGBT community.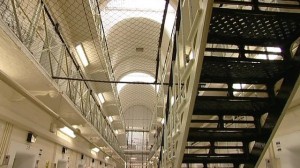 Recently we carried out some research here at HMP Leeds and found that GBT prisoners coming into us had been advised by people on the outside not to disclose their sexual orientation, as they felt that prisons aren't GBT friendly. This concerned us as we strive to be a prison for the local community and we fully believe that this includes the LGBT community, who we have been working really hard to serve – which is why we have put this article together.
One of the main things we do at the prison is to help staff understand LGBT issues, it is discussed within the staff induction process, additional information is available in an e-library on the prison computer system and the prisons diversity team & LGBT staff representative. With regard to supporting LGBT prisoners the HMIP noted that we have: "a very comprehensive gay, bisexual and transgender policy, including well-attended monthly meetings, which included external representation and guest speakers. One-to-one support was available from the staff champion, a representative of MESMAC (a support group for gay and bisexual men) and a transgender volunteer. Gay and bisexual prisoners told us that they felt well supported". Support is also available to prisoners' visitors via the Jigsaw Visitors Centre, who we have a good working relationship with and a currently in the planning stage of an anti-homophobia project with.
It is through promoting this inclusion and support that we serve the LGBT community. Our prisoners GBT forums are opened up to heterosexual prisoners (e.g. prisoner diversity reps) who want to come and learn about the issues and take what they have learnt back to their wings, to encourage tolerance among their peers and our incident reporting process enables us to work constructively with those who have discriminated against LGBT people, as a staff member explains "I regularly attend the DEAT and Hate Scrutiny Panel. My recent experience was one of a prisoner using insulting and abusive language to a member of staff regarding their sexuality. Through the Scrutiny Panel this highlights how hurtful such comments can be and I was able to support the staff member by taking action through a formal adjustment process. I think the prisoner involved was also able to learn about the impact of his behaviour".
We also encourage all prisoners to get involved with our Equality & Diversity work; in February this year we ran a LGBT history month display competition throughout the prison and across all wings. Each wing had a selected prisoner champion and was provided with a pack covering LGBT history/issues, displays were created and went up – over the course of the month prisoner attitudes gradually started to change. The following is a speech wrote by one of our prisoners about the impact of the history month competition on him:
"I was asked to write a bit about how I feel on the subject of LGBT, which made me feel privileged to do so. Some people might not agree with what I have to say, but it's true and it shows how much someone can change.
"When I was growing up I was bought up to know that if a man & a man or a woman & a woman like each other, that it's wrong, disgraceful, and unacceptable. When I got to about 14, I used to beat people up who were gay or bisexual, because that's what I was bought up to do. We used to call it "gay bashing", we would go around looking for the gays that were in night clubs and all other places."
"I came to prison in July and through me being in here, I went to a meeting and it was about LGBT history month, I wasn't aware of any of this but when Nichola (the staff LGBT rep) asked for help on building a display and to encourage other prisoners to understand about gay and lesbians, I nominated myself to do so. It got me interested in knowing the full facts about gay men and women. I started my display and one guy who was on my wing found out what I was doing and presumed I was gay and said I was a wrong one. He then ripped up all my work I had spent time on and then smacked me twice. Fortunately he has been shipped out, but in a way I'm glad he did what he did to me as he taught me a lesson. It made me stand in a gay mans shoes, and feel how all them people I've beat up and caused grief with feel, which made me feel small, lower than low, disgusted with myself, a hypocrite if I must say. To know how hard it must be to be gay, how much shit they must go through, how hard it must be to come out and admit they are gay. This made me more determined to do what I could to pay back for being such a bad person."
"Since all this my very good mate who I have grown up with for 18 years, who has watched me do what I've done and then found out I have entered a competition on LGBT history month. Actually came out and told me he is gay and has been most/all of his life but never wanted to tell me for how I used to be. He told me it was the hardest thing he has ever had to do and to keep from me, a secret, which we have never kept from each other shocked me. He told me it was hard to tell his own family but to tell me it was even harder as he didn't want to fall out with me or for me to judge him. He said he feels like so much weight has been lifted off his shoulders, we are now still best friends and always will be." 
"There has been a big change to my life, a different light about gay people and that is, only because you like the same sex, it's not wrong or disgusting; everyone is equal and no-ones getting hurt by any of this. The only people who are suffering are those who are scared to come out because they're scared of being judged and put down by the likes of my own past." 
"At first this was just a competition to me, a bit of extra credit, but now I couldn't care less to the competition. Congratulations to the wing who has won, but for me this is just the beginning for me to help anyone who is scared or nervous about coming out and I encourage anyone that you're not wrong or disgusting, you're just the same as anyone else and to come out and hold your heads high and smile. Don't suffer no longer."
"This was an eye opener for me and a big change to my life and I would like to thank Nichola for giving me this opportunity to do this, for sitting down and explaining a lot to me and the main thing for helping me understand it's not wrong in anyway."
Changing hearts and minds can be an incredibly difficult task, but it is something we as a prison try to achieve on a daily basis. To try and do this as effectively as we possibly can we are always constantly seeking to work with LGBT individuals, organisations and groups who can help us improve – if you would be interested in working with us please get in touch at EqualitiesLeeds@hmps.gsi.gov.uk