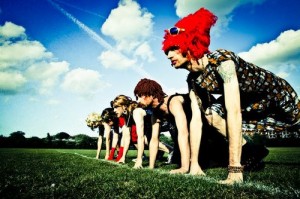 The Great Drag Race is the outrageous charity event organised by The xFoundation in aid of Tackle Prostate Cancer and local prostate cancer support groups.
Men of all shapes and sizes race across London and back in a wig and a frock in order to drag the issue into the spotlight. The 2013 event will take place on 31st August .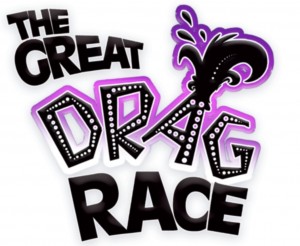 We've had to make a few changes for 2013, so this year it's going to get interesting…
 For the first time, we'll be racing across central London (and back again).
This year, it's for teams only, but you can enter on your own and we'll team you up.
We'll do your make-up, and even give you a wig. All you'll need is a frock.
The route will be approximately 10km, and will start and end at a venue in East London.
You can walk or run, but ALL transport combinations are allowed and encouraged: bus, tube, bike, etc.
The route will be designed to ensure that no single mode of transport has an advantage.
There will be no medics, security guards, or marshals, so everyone will have to sign a waiver.
Entrants can raise funds for Tackle Prostate Cancer OR a local prostate cancer support group.
There is NO minimum sponsorship requirement.
Supporters can tag along with the teams or watch the action from base camp via video link.
All teams will be asked to give out flyers, shake collection tins, and draw as much attention as possible.
There will be prizes/trophies for all sorts of stuff.
It's gonna be a fun-filled, balls-to-the-wall goose chase, with a stonking after-party to match. Men of all ages, sizes and abilities are invited to take part in what we promise will be the most fun you can possibly have with (women's) clothes on.
But it's not all about the frocks. Prostate cancer kills over 10,000 men in the UK each year. That's one man every hour. Experts agree that many of these deaths could be avoided if men emulated women by talking more about their health issues, both privately and publicly. So come on chaps, you heard the experts. It's time to be more like women!