Introducing 'The C*ck Shop'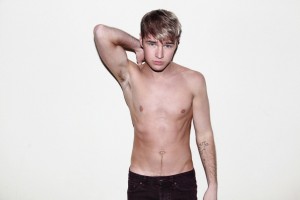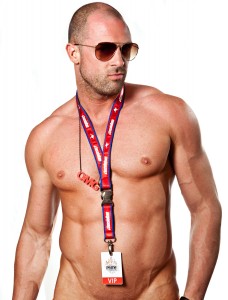 Download 'The C*ck Shop' and you can see where the nearest gay man is, you can 'chat' to them and you can be Up4aMeet. It's a gay man's sweet shop – sex on tap, love on demand.
Flat-mates Grant and Carlos are hooked on 'The C*k Shop' – but when they accidentally pick up each other's phone, life gets a whole lot more complicated.
Why is the old queen upstairs dressed in cling-film? What has the scary skin-head done with Carlos? And who exactly is CheekyLad?
Up4aMeet is a big, fabulous and sexy comedy about social media, with killer one-lines, some great characters, and more nudity than is decent.
There's something about Up4aMeet? that has people coming back for more. During its two London runs (one in 2003 and one in 2012), there was a real buzz about the show. Some people came to watch it over and over again.
It's a play about social media, finding love on an app on your phone, 21st century relationships – and about SEX.
But more than that, Up4aMeet? is about having fun. It's nothing to take too seriously… just a good night's entertainment. Some catchy tunes, some great characters, some very cute actors – and a spattering of nudity thrown in for good measure.
Starring: Lloyd Daniels, who was a finalist on the 2009 series of The X Factor. He began singing at the age of 5 in a karaoke competition. He is also a keen athlete. Benedict Garrett was a Big Brother housemate in 2012. In his role as a 'sexual activist' he has appeared on interviews and debates. He played the role of Carlos in Up4aMeetin 2012.  Nikki Graham is also a Big Brother legend. In 2006, she won the hearts of the nation with her sense of humour and her temper tantrums. Nikki is a model, author and TV presenter