German football flying the flag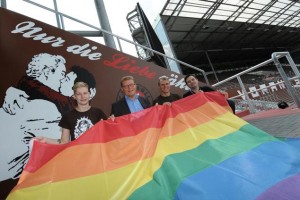 The fight against homophobia in football has taken a positive turn over in Europe where second division German club St Pauli has announced that they will fly the rainbow flag, symbolising gay pride, permanently at their Hamburg stadium.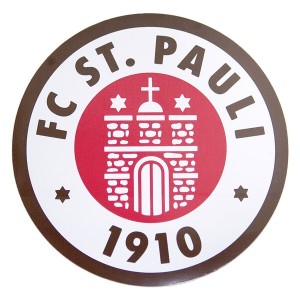 "The club has been active for many years against homophobia and discrimination," said St Pauli vice-president Dr. Gernot Stenger. "With this flag, we are giving this highly-visible sign that these issues have great importance at St. Pauli and we are working hard on them."
Dirk Bruellau of the club's gay and lesbian fan club Queerpass Sankt Pauli, backed the move and said it would now be a "quantum leap for the football world" if one of the 18 clubs in Germany's top-flight Bundesliga followed suit.
With the famous skull and crossbones on their supporters flag, St Pauli is one of Germany's cult football clubs and their fans are often identified with left-wing politics.
Homosexuality in German football has been a topic since chancellor Angela Merkel told gay footballers last September they should have no fear of revealing their sexuality.