England & Wales set to jointly become 16th country to legalise gay marriages.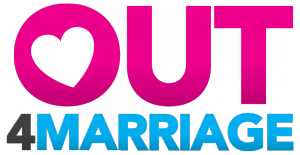 The campaigning group Out4marriage has released a press statement on today's historic events in Parliament. On Monday 15th July the Marriage (same-sex couples) bill completed its legislative journey through the House of Lords, and will now return to the House of Commons on Tuesday 16th July for consideration of amendments passed by the House of Lords.
One of the final amendments passed was to empower Ian Duncan-Smith, Secretary of State for the Department of Work and Pensions, to review occupational pension schemes, to ensure survivor benefits are equitable towards same-sex couples, a contentious issue due to its £18million cost to the Treasury.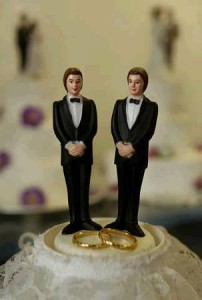 The bill now returns to the Commons, where MPs are able, but unlikely, to make changes once more to the bill, if they do the bill will return to the House of Lords again, and can go back and forth until both are agreed. This process is known as parliamentary ping-pong, and is scheduled for 16th and 17th July. Campaigners are hopeful that the bill will become an Act of Parliament and receive Royal Assent before Parliament starts summer recess.
James-J Walsh, Campaigns Director said "Today marks a momentous occasion in Lesbian and Gay equality in England & Wales, overcoming the last major hurdle on our path to full legislative equality. The bill has been intensely scrutinised by Lords, and with it we hope that the fears and concerns of the religious lobby have been allayed. With this legislation Britain shines a light as one of the most progressive countries in the World, and manages to balance both Lesbian and Gay Rights with Religious freedoms."
"It's also heartening to note this bill will more than likely receive Royal Assent this week, just in time for the birth of the future Prince or Princess of Cambridge, our future Monarch, and as a result they will inherit a country free from legislative inequality, that celebrates the diversity of all its people, and will allow them to marry whomever they love – regardless of gender.
"However our work is not yet complete, we must now ensure that Scotland, Northern Ireland, the rest of the Commonwealth and World comes Out4Marriage, as it's not equality unless its full equality everywhere.
Meanwhile, Stonewall Chief Executive Ben Summerskill said: 'It's impossible to express how much joy this historic step will bring to tens of thousands of gay people and their families and friends. The Bill's progress through Parliament shows that, at last, the majority of politicians in both Houses understand the public's support for equality – though it's also reminded us that gay people still have powerful opponents.