A different kind of humping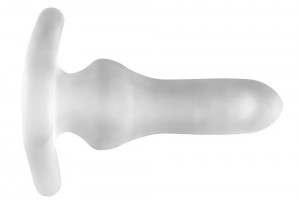 My partner had been on at me for a while now saying he wanted our sex life to get a bit more exciting. I know we might have been getting a bit boring but I am always worried when he suggests we try something different because it usually means…
I will be trying something different.
In the past he's tied me up, tied me down, blindfolded me, gagged me, imprisoned my cock in a chastity device for weeks and had me dressing up as all kinds of things. I haven't enjoyed all of these things but, he's my partner and I'll do whatever he asks and I have to say, if I tell him I'm not enjoying something he'll stop. Although, having said that, he did take ages to release me from that chastity cock cage… he said he loved the way I was so horny all the time because I couldn't get any 'personal relief'. Yes that was quite an experience.
Anyway, the other day a package arrived from Bent Mail Order and, as he hadn't told me he was getting anything sent, I was a bit suspicious. That night he unveiled a rather sexy, black piece of silicon tube that looked like a very floppy dildo (and yes, in the past, we'd also tried a couple of those). I was intrigued.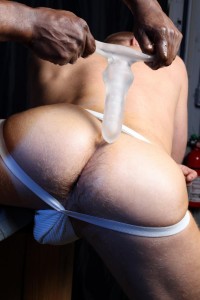 That night we tried it out. As usual he lubed me up and told me to get ready as he inserted it all the way in. It felt really nice and smooth, not as scary as those thick solid things you can get… except for right at the end when there's a bulbous part that spread me wide open before being pushed all the way in. My arse ring eventually let it in and then it snapped shut tight around it. The silicon feel was quite pleasant and then Paul, my partner, showed me what the Hump Gear Anal Plug was really all about. This piece of sexy apparatus acts as a thick sheath so he could insert his cock into that while it was still embedded in me. His nice sized cock suddenly felt huge and as he humped my butt he said he was getting some pretty exciting sensations from it as well. My god, we made out with it for hours and I'm not sure either of us could get enough of it on that first occasion but now, we use it all the time because, as Paul says, he's never heard me moan or react to anything else like it. Yes, even I have found myself squealing with delight on more than one occasion.
It isn't supposed to replace a condom so remember to be safe
The product isn't compatible with latex.