Tested on Urban Professionals

Giangiacomo Postir and Marco Baruzzi, are both 30 something urban professionals living in London. Gian is a business developer in the chemical manufacturing industry and Marco is an investment banker.
They came up with the idea to create a men's skincare brand in 2010. The hard work, long hours, commuting, endless business travelling, meetings and constant pressure to perform, was taking a tremendous toll on their skin. They looked for a men's skincare range that would fit with their gruelling lifestyle and found a gap in the market for what they needed.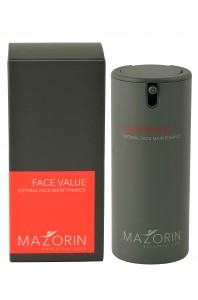 They wanted the highest quality for their product, so the Mazorin range has been dermatalogically tested and all the products contain just active ingredients that are known in dermatology and there are no parabens, no mineral oils, no synthetic colours, along with the fragrances which have all been selected under medical advice. In regards to the packaging Gian and Marco decided to take a different approach and work with two top Italian architects to design the packaging. The combination of using matt understated black and the strong line colours resulted in an image that is timeless, masculine and very stylish.
Gian and Marco have given Mazorin a humorous angle by using words and expressions we are familiar with from the world of bankers to identify their ranges and for launch they have come out with four key products.
Face Value:
Products for daily skin maintenance and anti aging whose main ingredients consist of Anti oxidants, Peptides, Pure Vitamins, and Omega 3 and 6.
Optimal Face Maintenance – a face moisturiser
Optimal Skin Nourishment – a skin supplement
Liquid Asset: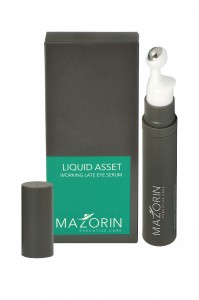 Products for instant revitalisation and reduce visible signs of fatigue whose main ingredients are Peptides, Caffeine, Hyaluronic Acid, and Detoxifying Agents;
Pre Meeting Face Vamp – a gel/tonic in a stick pack for the face
Working Late Eye Serum – roll on eye gel/serum
Mazorin products were NOT tested on animals but were on an extensive amount of urban professionals!!
All of whom were thrilled with the results.
Retail prices from £19-£35.