NEWCASTLE PRIDE ATTENDEES CAN KEEP THE PARTY GOING….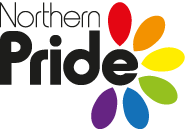 A North East free festival celebrating      the region's Lesbian, Gay, Bisexual         and Transgender community is giving attendees the opportunity to make a weekend of it – and take up the opportunity to see a whole host of top  pop icons.
Newcastle Pride is being held on 20th July at Newcastle's Exhibition Park, with a great pop line up including; Toyah, X Factor finalist Amelia Lily and Katrina from the Waves.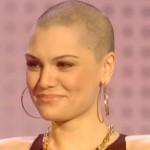 And now the thousands of visitors who are expected to attend from the North East and beyond can keep the party going – thanks to a special deal which will allow them to buy tickets to see an outdoor concert by Jessie J that same evening.
Northern Pride, which organises the event, has linked up with Durham Cricket Club where the "Price Tag" singer will be taking to the stage on the evening of 20th July at Durham Summer Nights Live.
Once the formal events of Pride are over visitors who buy tickets in advance can head over to Chester-le-Street and see one of the UK's best-loved stars in action.  Blue, 5ive and Atomic Kitten are also playing at Durham on Friday 19th July. Transport to and from Newcastle will be arranged on both nights, including a pick up outside Exhibition Park on the Saturday at 6pm.
Tickets for the Friday show are £27 and £35 for Jessie J, which can be booked via the Pride website at www.northern-pride.com
A number of packages also available which include travel, accommodation and VIP Pride tickets. A range of hospitality packages are also on offer with details available by emailing simon.curtis@durhamccc.co.uk .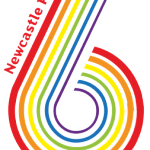 "We had 23,000 people attend Pride last year and there's no reason to think we shouldn't have more this time round," said Peter Darrant, Chair of Northern Pride.
"Linking up with an organisation like Durham Cricket Club to offer our visitors the opportunity to stay in the region is not only good for Pride but for the economy of the region as a whole.
"We know people travel from across the UK to come to Newcastle Pride and we have estimated the economic value to the area, based on last year's spend, to be around £1m for the 2013 event."
Along with the free concert Newcastle Pride will also stage a health zone, a cabaret tent, sports arena, trans zone, dance tent, tea tent and a funfair.
For the first time this year Newcastle Pride will also be running a family zone with a range of activities and advice from organisations such as leading adoption agencies.