Summer Party raises £54,000 to tackle homophobic bullying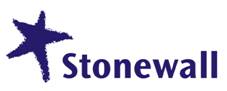 Stephen Fry, Kevin Spacey and the award-winning artist Nancy Fouts were among the stars that helped Stonewall raise £54,000 at the charity's annual Summer Party at the Kensington Roof Gardens recently. The party – supported by Société Générale and Square Peg Media – was attended 420 guests, including the broadcaster Evan Davis, supermodel Eden Clark, singer Dan Gillespie-Sells and TV chef Allegra McEvedy, who hosted the event.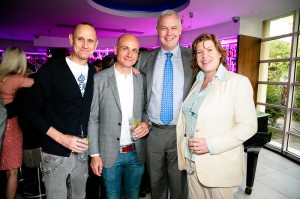 During the evening a silent auction and raffle raised £14,000, with lots including a voicemail recording by Stephen Fry and Nancy Fouts' surrealist sculpture Madonna with Safeway Bags. Kevin Spacey donated a signed script of the Academy Award-winning film American Beauty.
During her speech to guests, host Allegra McEvedy praised Stonewall's campaign for equal marriage and the charity's work to prevent homophobia in schools. She said: 'I have a child of my own. She may or may not grow up to be gay, but the idea of anyone ever attacking her for the most innate thing that we all feel is just unbelievably extraordinary and painful. So I thoroughly support Stonewall's Education for All campaign.'
Stonewall Director of Fundraising Catherine Bosworth said: 'Once again, we've been bowled over by our supporters' generosity. Every penny we raised on Friday will help us do even more to support lesbian, gay and bisexual people in Britain and around the world. We're immensely proud of everyone who came along to support us.'