REVIEW – MYSTERIOUS SKIN by Adam Lowe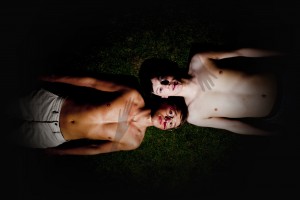 In Mysterious Skin, Vertigo Theatre Productions manages to do something rather spectacular with a stripped back set and superb young actors.
Based on the novel by Scott Heim, Mysterious Skin is a dramatic adaptation that has crossed over to the UK for the first time. Playwright Prince Gomolvilas is notoriously protective of his adaptation, which he feels should only be performed if performed right. It was Vertigo Theatre who finally managed to convince Gomolvilas to let the play be staged in the UK. His faith in this little theatre company from Manchester is not in vain, and once again Vertigo prove they can deliver the goods like any of the theatre heavyweights.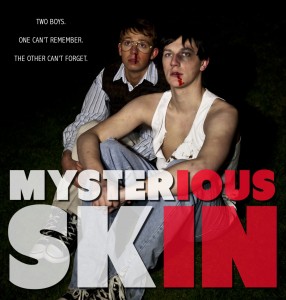 Performed at the fabulous, quaint but earnest Three Minute Theatre in Manchester, the producton cleverly dispenses with big sets and high-tech for a modest, intimate approach. This keeps the focus on the young cast, whose ability to portray the play's weighty themes provides the balance to the decidedly difficult subject matter. The audience was, as one, moved, entertained and brokenhearted by the performances, which cleverly interspersed pain with wit and charm.
Mysterious Skin explores the limitations and deceits of memory, the need for understanding and human connection, alien abduction and friendship, against a harrowing backdrop of personal discovery.
The show stars Richard Allen as Neil and David Lock as Brian, with Steph Reynolds, Ciara Tansey, James Devlin and Katie Burgess. The production is directed by Craig Hepworth and Adele Stanhope. Vertigo have been invited to tour the show and will be announcing new dates shortly.
Visit vertigotheatreproductions.co.uk for more information.