BRIEFS – THE SECOND COMING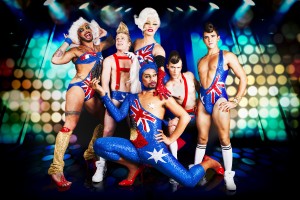 UK audiences are in for a treat this Summer as Australian burlesque heroes Briefs are set to take the nation by storm with the European premiere of their brand new show. Award-winning circus stunts, drag acts, Aussie humour and frivolity collide on stage in Briefs: The Second Coming.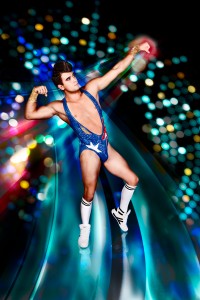 From 21st July the boys embark on a three month UK tour which takes them from The Latitude festival in Suffolk to Cardiff's Blysh Festival, up to Edinburgh for the largest arts festival in the world and on to London for a stunning finale at the Underbelly Priceless Wonderground in the last week of September.
Brisbane's Briefs boys started their all-male burlesque production in 2008, and have since toured internationally, accumulated awards and seen star Mark 'Captain Kidd' Winmill collect the King of Burlesque crown in Las Vegas.
According to creative producer and performer Fez Faanana, Briefs – The Second Coming will bring out new artists, new acts and even more glitz, glitter and calamity. "We've been described as an 'Aussie Cirque du Soleil meets Ru Paul's Drag Race' and that's fairly accurate." The show features audience favourites Shivannah and Nadja Cumminatcha with some new and unexpected tricks as well as the award-winning Mark 'Captain Kidd' Winmill who takes a turn as a fabulous bird-possessed show boy in his own golden bird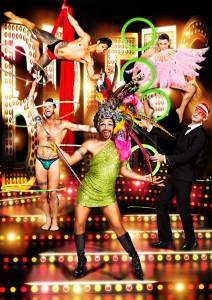 bath. "The new disorderly Briefs line up includes the fierce Dallas Dellaforce who brings drag artistry and theatre to a new level, Australian circus stars Ben Lewis and Tom Flanagan from Tom Tom Crew and Circus Oz fame and fresh-faced circus brat Louis Biggs makes his Briefs debut.
"Audiences can expect everything from dog show satire, intimate yo-yo tricks, wind machines, Busby Berkeley-style spectacle and the usual array of serious skills including dancing, tumbling, juggling, acro-balancing, trapeze, hula hooping, lip syncing, skipping and tricks in six-inch heels that will rival the best of strippers!