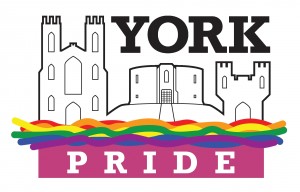 York's Gay Pride, which achieved widespread media coverage in 2012 with the first Gay Pride Parade through the historic city, is to join with the local professional football and rugby league teams for this year's event to take a groundbreaking stand against homophobia in sport.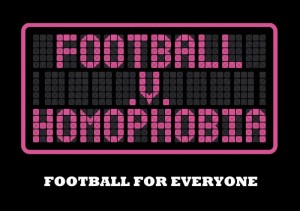 The Saturday 1st June event will again begin with a Pride Parade (meet at the Minster at noon to leave at 12-30) carrying a 100m long rainbow flag through the ancient streets of York and passing the Mansion House, where a rainbow flag will fly. However, this year the Parade will also include professional rugby league players, the mascots from York City FC and York City Knights and many of the City's politicians to send out the message that York will not tolerate homophobia and prejudice in sport.
Former BBC director general Greg Dyke, who is to become chairman of the Football Association in July, sees the battle against homophobia as being the next big culture-change in football after the 'Let's Kick Racism Out of Football' campaign ."The FA is totally committed to supporting Football v Homophobia [an international initiative opposing homophobia in football and the FA's endorsed campaign to tackle homophobia and prejudice against LGBT people in grassroots football], ensuring the game is inclusive and combating discrimination of all types" said Dyke.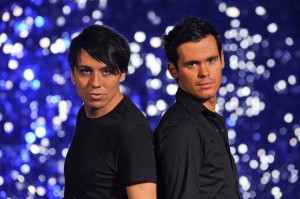 Photo: ITV
The Pride Parade will reach the Pride venue at the Knavesmire for an afternoon of entertainment, beginning at 1-30pm. Headlined by X-Factor's Diva Fever and the legendary Bears Aloud, the afternoon mixes local singers, Lady Ga-Ga and Pink tribute acts and bigger names. There will be a wide range of other entertainment at York Pride, from fairground rides to a bridal fair for same-sex partners, plus a rugby skills area run by York Knights and a penalty shoot-out zone run by York City. Also on site will be a bar, many stalls and variety of food and drink options. The party continues late into the night at the Duchess, off Stonebow, where an after-party runs from 11-30 pm.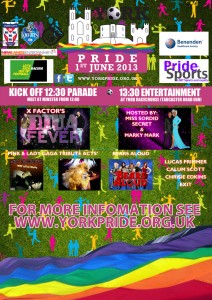 'Whether you are gay or straight please come and join us for the York Pride Parade from the Minster on the 1st of June and send a message that York and North Yorkshire are tolerant places where people can enjoy their lives and participate fully – in sport and other aspects of life – regardless of whether they are lesbian, bisexual, gay or transgender,' said Julian Rudd of York Pride.
Although the event is free all attendees are asked to buy a York Pride 2013 wristband for £5. These give free entry into the Pride Pre-Party at Vanity on New Street on 31st May and entry to the Pride After-Party at the Duchess on 1st June. The wristbands also provide discounts at many York restaurants and shops over the Pride period.
More details are available at www.yorkpride.org.uk and on the York Pride Facebook page.