THE IMPORTANCE OF GAY TRAVELLERS TO UK TOURISM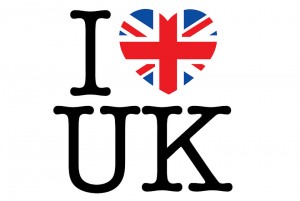 Research commissioned by luxury gay travel companion, les Deux Messieurs, has revealed just how important gay travellers are to UK tourism.
The poll, which surveyed 560 people in the UK and US, was undertaken for les Deux Messieurs by the world's leading LGBT consulting specialists Out Now, and revealed that the UK is a top destination for gay travellers.  In the UK, 71% of respondents said they intend to enjoy UK breaks more than once during 2013, with 28% planning to holiday in the UK at least 3 times. Some travellers from the US indicated they also had plans to visit the UK more than once this year.
A larger study, by Out Now, surveyed  over 5,000 people worldwide and found that 61% of respondents from the US expressed a desire to holiday in the UK over the next three years, citing London as No.1 on their list of European destinations.
The figures from these surveys not only reinforce the strength of the UK's appeal as a holiday destination, but show just how important gay travellers are for UK tourism.
Hugh Wright, Editor-at-Large for les Deux Messieurs, says:
"The hospitality industry should take note. Welcoming gay travellers makes absolute sense and needs to be reflected right across the holidaying experience. Gay travellers shared some horrific tales with us when we were conducting our research; behaviour that just isn't acceptable. It's one thing to be greeted warmly at reception, but if the room service attendant makes you feel awkward (or vice versa) that good work is undone. Likewise, if visitors venture out for a pint or bite to eat and the locals aren't welcoming, it can spoil your entire stay.
"We love the UK and created les Deux Messieurs to inform and inspire gay travellers and their friends to get out and explore it. We have stayed at every property we feature, and report on every touch-point gay couples might come into contact with – from eating in the hotel restaurant and ordering room service to exercising in the gym – as well as exploring the local area. By using our reviews, we are confident that the gay travellers planning to holiday here, will find their perfect UK stay away."
Les Deux Messieurs is a luxury gay travel companion that profiles the best of Britain's design-led hotels, boutique B+Bs, and self-catering accommodation. It's a compact gem of knowledge packed with witty reviews and local insights written to inform and inspire discerning gay travellers holidaying in the UK. Created to help you get most out of your break, each accommodation review also includes restaurant reviews and activity suggestions. What's more, its tailored search criteria means you can always find your perfect stay away – a dirty weekend in London perhaps, a group getaway in Dorset, or a dog-friendly B+B in the Lakes.
Compiled and edited by two thirty-somethings, Les Deux Messieurs never tires, never wanes, just inspires and informs.