MANCHESTER PRIDE'S BIG WEEKEND BILL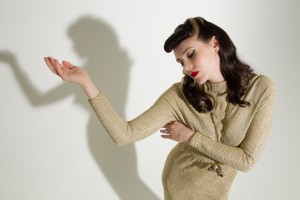 Manchester Pride has underlined its commitment to supporting regional talent and is excited to welcome back critically-acclaimed multi-instrumentalist Patrick Wolf to the Main Arena roster, who will be performing along with platinum-selling artist Kate Nash, and top ten X Factor semi-finalist Misha B.
Kate Nash released her debut album Made of Bricks in 2007, which skyrocketed to number one following hits such as Foundations.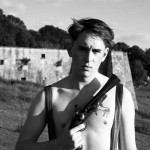 Crowned 'Best Female Artist' at the 2008 BRIT Awards, Kate released her eagerly-anticipated third album Girl Talk, described as a mission statement for women the world over, earlier this year. Classically-trained musician Patrick Wolf released his first EP at the age of 19, back in 2002, and has since collaborated with artists such as Patti Smith, Florence Welch, Eliza Carthy and Marianne Faithful.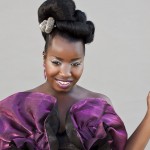 Misha B returns, after an impromptu performance at last year's event, and the Greater Manchester connection continues with Ren Harvieu. The Salford-born vocalist follows up her show-stopping performance at the Supersonic charity dinner with a further appearance at the Big Weekend, alongside Manchester boy band The Mend and fellow local artists; Happy Mondays singer Rowetta, electro-pop five piece Swiss Lips, and retro rhythm and blues band The Quangos. Internet sensations Queens of Pop will also be performing.
Pride favourites Sam Gray, and pop/ska group Scarlett's Roses' return to this year's Big Weekend is eagerly awaited, whilst emerging soul and funk act Barcode Zebra, 40's-inspired vocal harmony foursome Scarlet Street, and talented Welsh musicians Matthew Wilson and Rebecca James, make their Manchester Pride debut.
Broadcaster, writer and entertainer Amy Lamé will be the Divine Host of this year's Big Weekend launch night, featuring Brit-nominated headliners The Feeling, who will be supported by London-based alternative pop band Velvet Stream.
This diverse and impressive list of talented artists is in addition to the Big Weekend headline acts who will be announced later in the summer.
Manchester Pride Chief Executive, John Stewart said: "We have a great mix of talent for this year's Big Weekend, ensuring that there is broad appeal. Manchester has a fantastic music history and we are proud to host chart artists Misha B, Ren Harvieu and Rowetta, while also being able to showcase local up-and-coming talent to the Manchester Pride audience.
"With only a limited number of Early Bird tickets available this year, Manchester Pride supporters need to get their skates on to bag a bargain."
Big Weekend tickets are still available at the Early Bird price of £16 from selected outlets.