Ban Lifted on Gay Boy Scouts of America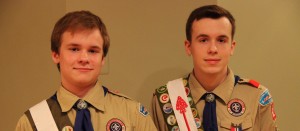 Tessier Brothers
After many years of wrangling and on a subject that has caused a major rift in the organisation, finally, The Boy Scouts of America national council has voted to lift the ban on openly gay Scouts while retaining the ban on gay adults serving in leadership positions.
Many campaigns were instigated to oppose the ban like that for gay Scout Pascal Tessier, whose older brother Lucien launched a Change.org petition after Pascal was told he would not be eligible to earn an Eagle award.
"This vote marks a monumental step forward for the Boy Scouts of America," said the Executive Director of the National Gay and Lesbian Task Force, Rea Carey. "We are thrilled for the gay youth who will no longer be turned away from scouting simply because of who they are. This milestone has been years in the making, and we thank all those who have fought so hard to end this grave injustice against our young people.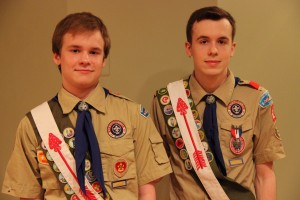 "As we celebrate this moment, we know the work isn't complete. The Boy Scouts of America still discriminates against qualified adults who are denied the opportunity to participate in leadership positions because they are gay. Fairness is a fundamental American principle — it's not to be sliced, diced, divvied up and dictated by prejudice. By retaining the discriminatory ban on gay adults, the Boy Scouts of America has signaled that this core value is up for grabs, that a level playing field remains out of reach, and that it's still okay to target others for second-class treatment.
"Boy Scouts' leadership should stop clinging to a policy of exclusion and scrap the ban, once and for all. It's long past time for a fully inclusive Boy Scouts of America."
To learn more about the National Gay and Lesbian Task Force, visit
www.theTaskForce.org