Landslide support for Same Sex Marriage Bill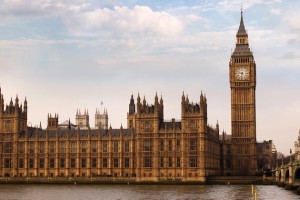 Bill passes Third Reading by 366 votes to 161
Despite a revolt in the Tory party, and despite attempts to railroad the bill, MPs have again voted overwhelmingly in favour of the Marriage (Same Sex Couples) Bill.
Ahead of the vote Culture Secretary and Minister for Equalities, Maria Miller told MPs:
"I accept that for some colleagues their beliefs mean that the principle of this issue is an insurmountable barrier to supporting this change. But to other colleagues I say, now is the time." She continued, "Let us not be side-tracked nor distracted. Let us not expand the remit of this bill beyond its original intention. Let us make equal marriage possible because it is the right thing to do and then let us move on."
During the week leading up to the vote there had been many verbal and moral attacks on the subject of equality from Tory ex Ministers or backbenchers, whilst religious figures in the House also added their prejudice to the proceedings. Thankfully, the majority of the House in the 21st Century had moved away from such arcane bigotry.
The Bill passed its Third Reading vote in the House of Commons by 366 votes to 161 – a majority of 205. The Bill will extend the legal form of marriage to lesbian, gay and bisexual people and permit religious denominations to celebrate such marriages should they wish. It now heads to the House of Lords for debate in June.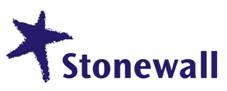 Stonewall Chief Executive Ben Summerskill said: 'This evening's vote shows MPs are on the public's side, as poll after poll shows a clear majority of people in Britain support equal marriage. Now that the Bill has cleared the Commons without any of the wrecking amendments tabled by opponents, we hope peers will show the same respect to public attitudes.  Sadly in recent weeks several peers have expressed deeply unpleasant views about gay people. Stonewall expects one of our toughest fights yet ahead of us. We'll continue to work tirelessly every day to help secure this final modest measure of legislative equality.'
The Marriage (Same Sex Couples) Bill passed its Second Reading with a majority of 225 votes on 5 February. MPs rejected a wrecking amendment – by 375 votes to 70 – during the Bill's Report Stage in the House of Commons on 20th May.
For more information about Stonewall's campaign for equal marriage visit www.stonewall.org.uk/marriage