Travel – New England, USA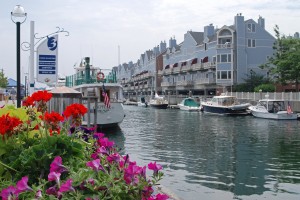 With its liberal attitudes, rich arts and culture and many fine dining opportunities, New England is among the most welcoming destinations in the US for gay visitors. Same-sex marriage is legally recognised in five of the six New England states; gay-friendly accommodation is easy to find; and there are a number of towns and cities with a vibrant LGBT scene. Many of the most popular spots for LGBT travellers are also ideally situated for the enjoyment of the region's spectacular coastal and rural scenery.
The obvious place to start is New England's international gateway city Boston, Massachusetts. Massachusetts was the first US state to legalise gay marriage and Boston's renowned performing arts scene, world-class museums and superb shopping are the perfect way to throw yourself into the LGBT scene.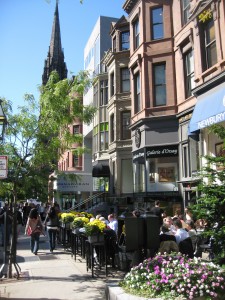 At the heart of this is the traditional gay enclave in the city's South End, with its elegant Victorian brick-row houses, über-trendy boutiques, bars and cafés and some of the city's finest restaurants along Tremont Street. The Calderwood Pavilion and Boston Center for the Arts make the area a treat for culture vultures, too, while world-class shopping is found nearby and on Newbury Street just a short walk away.
Once you've enjoyed everything Boston has to offer, here are some ideas for the perfect LGBT tour of New England…
Touring south of Boston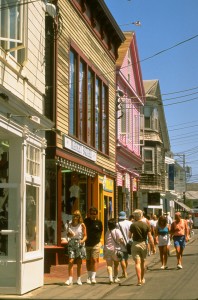 Head south of the city and at the northern tip of Cape Cod you'll find Provincetown. Funky, historic 'P-Town', as it's affectionately known by locals, is home to a prominent gay and lesbian artistic community, evidenced by its wide selection of galleries and eclectic boutiques. Renowned as one of the USA's leading gay resort destinations, Provincetown boasts lively nightlife, charming beaches and some of the best whale-watching on the east coast. Don't leave before you've walked the mile-long jetty to Long Point Beach, an idyllic spot to watch the sunset.
Travel back along Cape Cod and into the state of Rhode Island for your next stop: Providence. This vibrant, artsy state capital and university city is home to 'RI Pride', a non-profit organisation focused on the interests of gay and lesbian residents. Providence also offers a number of 'TAG Approved' hotels which guarantee gay-friendly employment policies and services, plus support for the gay community. Lively nightlife, a diverse ethnic mix, a burgeoning performing arts reputation, excellent shopping and fine art at the Museum of Rhode Island School of Design all help to make Providence a must for LGBT travellers.
Heading inland, less than two hours' drive from Providence, is the small city of Northampton, Massachusetts. Nestled in the foothills of the Berkshires on the banks of the Connecticut River, Northampton is home to a thriving lesbian community and arts scene. Its pleasing mix of urban, intellectual energy and rural splendour make it the perfect location for one of the USA's largest gay pride events, taking place every May. Nearby attractions include the superb MassMOCA museum of modern art in North Adams, while a number of charming gay-friendly B&Bs can be found in the genteel village of Lenox.
Touring north of Boston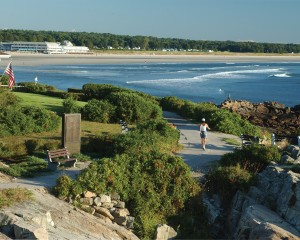 A little more than 70 miles on you'll arrive at the small coastal town of Ogunquit, Maine. Once famous as the holiday resort of choice of Bette Davis and other celebrities, Ogunquit has been welcoming gay and lesbian visitors and their families for more than 100 years. A stunning three-mile sandy beach and the Marginal Way, an ocean trail which offers striking views of the rocky Atlantic coast, are the key attractions for many visitors. But Ogunquit is also a long-established artist colony and home to numerous galleries, antique shops and gay-friendly bars and restaurants.
Continue north along the coast to Maine's largest city Portland. Renowned as one of America's greenest cities, Portland is a funky mix of galleries, one-of-a-kind boutiques and shops, and enjoys a well-deserved reputation as a destination for foodies with a superb choice of traditional and experimental restaurants, especially in the Old Port district. Throw in excellent shopping, whale-watching and sunset lighthouse cruises, as well as a strong and vibrant gay scene, and the city is an essential stop for LGBT travellers visiting northern New England.
From coast to wide-open forests, head west towards the Green Mountains of rural Vermont. In 2009, Vermont became the first US state to recognise gay marriage by legislative vote rather than by court order, and is loved by the LGBT community for its welcoming spirit and progressive ideals. The Vermont Gay Tourism Association website contains details of gay-friendly accommodation from private cabins to quaint B&Bs and full-service resorts. Choices include the luxury B&B Moose Meadow Lodge, Vermont's premier site for civil weddings and romantic gay escapes, situated on an 86-acre private estate alongside idyllic Lake Champlain.
Don't miss…
Northampton LGBT Pride March & Rally (4 May 2013)
Boston Pride (31 May-9 June 2013)
www.bostonpride.org/festival
Provincetown Carnival Week (18-24 August 2013)
www.ptown.org
Photos: Tim Grafft, Massachusetts Office of Travel and Tourism/ Maine Office of Tourism/Cape Cod Chamber of Commerce/ Ted Whittenkraus courtesy of Ogunquit Chamber of Commerce