HIV – Back to Work scheme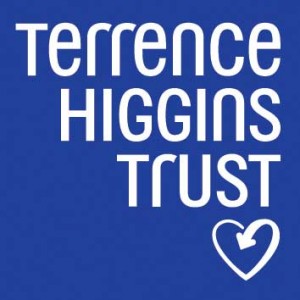 Now, people with HIV who are long-term unemployed will be able to apply for Terrence Higgins Trust's Back to Work scheme. This year for the first time, the charity is also calling for professionals to volunteer as mentors to those enrolled on the programme.
In the UK, around 25% of people with HIV are currently unemployed. Thanks to modern drug treatments, many can return to work, but – if they have had a long period of ill health – they may lack confidence, or feel they no longer have the skills or stamina required to find a job in an increasingly competitive market.
The Back to Work scheme was set up in 2011, with the aim of easing unemployed people with HIV back into the workplace. Each year, Terrence Higgins Trust enrols a small group on a six month work placement within the charity, helping them to develop skills and experience that will get them back on their chosen career path. The scheme has been a great success; of the 10 individuals that completed the course in 2012, two are now in full-time employment, one is on a government work programme, and five are continuing their professional development.
After finding out he had HIV in 2009, Richard spent a few years out of work. When he felt ready to restart his career, however, he found his career break made it difficult to get interviews. Richard joined the Back to Work scheme in 2012, as part of which he worked in a number of the charity's departments and received CV and interview tuition, as well as regular mentoring and support from a life coach.
Richard said: "Prior to starting on the Back to Work scheme, my confidence was taking a battering with every knock back. But Terrence Higgins Trust saw my potential rather than the gaps on my CV. Within a couple of months, I had a part-time role within the charity, which provided an excellent springboard back into the workplace. Just from getting the interview, my confidence has grown and grown."
Ruth Burns from Terrence Higgins Trust said: "Our Back to Work scheme has gone from strength to strength. Each year, we see the initial nerves fall away as our participants transform into polished, confident professionals; a real asset to any workplace. We want this year's scheme to be just as successful, and would encourage anyone with HIV who feels they need a boost up on to their career ladder to get in touch."
The Back to Work scheme 2013 is open to anyone living with HIV, who has been unemployed for two years or more or is receiving benefits. Placements have been confirmed in London and Bristol, and Terrence Higgins Trust hopes to offer places at further offices across the country. The deadline for applications is Tuesday 30th April. People with HIV can also access a wealth of careers advice, including online support from an advisor, by signing up to myhiv.org.uk.