Homophobic abuse in football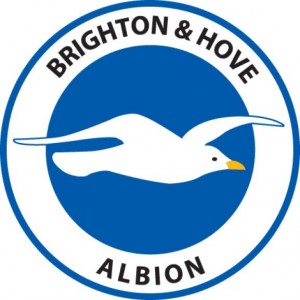 The Gay Football Supporters' Network (GFSN) and the Brighton & Hove Albion Supporters' Club (BHASC) welcomes the Early Day Motion to be tabled on by John Leech MP, Liberal Democrats spokesperson on Culture, Leisure and Sport.
Last week, the GFSN and the BHASC released a report into the levels of homophobic abuse experienced by supporters of Brighton & Hove Albion so far this season. The Report showed that abuse had been heard from 72% of all opponents, in 70% of away matches and in 57% of all matches Brighton has played this season. The report can be found on the GFSN website.
John Leech said today:
"I applaud the GFSN and BHASC for highlighting this issue. In recent years, everyone has worked hard to tackle racism in football. We need the same will to tackle homophobia in football."
GFSN chair Chris Basiurski says:
"We are extremely pleased that our Report has drawn the support of MPs in Parliament and we welcome this Early Day Motion. The aims of the Report were to raise awareness of the ongoing problem of homophobic chants aimed at Brighton supporters and the need for all parties to step up efforts to tackle it. We hope that the Early Day Motion will attract the support of MPs from all political persuasions and we urge all the MPs who are eligible to sign and help bring the football authorities to the table so that together we can come up with an effective and coordinated plan to eradicate the abuse"
Sarah Watts of the BHASC says:
"Homophobia is an uncomfortable topic for many; it is worse for those who are being targeted so any open discussion regarding any form of discrimination is a good thing. This isn't just football's problem. Football only highlights what is already out there in society. BHASC welcomes this Early Day Motion as a tool to enable such open discussion and encourages all MPs, who are eligible, to sign up to it."
The EDM states:
"That this house welcomes the report from the Brighton and Hove Albion Supporters' Club (BHASC) along with the Gay Football Supporters' Network (GFSN) that details evidence and a log of the level of homophobic chanting at both home and away matches; recognises the extent of the problem when Brighton fans have been subjected to homophobic abuse by at least 72% of opponents they have faced this season; agrees with the report that although chants differ from what would be considered to be mild to much more offensive, if these words relating to a person's sexuality were replaced with words relating to someone's race or skin colour, appropriate action would be taken; further recognises the good work both the BHASC and the GFSN has done in highlighting this problem, and calls for the clubs, the football authorities, police and relevant authorities to work with them to eradicate this abuse."